Mission to Zanzibar: Advancing Neurosurgery in the Developing World by Ernest Wright
The majority of the world's population does not have access to quality neurosurgical care. In places where access to clean water is not guaranteed, neurosurgery may seem like a frivolous luxury. But the reality is that a combination of birth defects, communicable diseases, and traffic accidents conspire to create a pressing demand for lifesaving neurosurgical procedures in the developing world. Adults and children die every day for lack of a trained neurosurgeon.
As the developing world continues to make advances, basic operating facilities are increasingly common at regional referral hospitals. However, the training of qualified neurosurgeons to staff these facilities continues to lag behind. An American team consisting of surgeons, physician assistants, and nurses banded together in early 2015 with the goal of teaching surgeons in developing countries how to perform basic but lifesaving neurosurgical procedures. The following is a photo essay documenting some of our experiences in the Zanzibar archipelago of islands.
One of the things I like best about photography is the ability of this medium to allow a glimpse into a world so different than our own. Not only do these pictures grant the viewer access behind the scenes of a neurosurgery unit, but they allow us to do so in a place and a culture which are foreign to many of us. I hope you enjoy the following pictures and are moved to support the work that our team is doing. Please visit our Kickstarter page to learn more, and share the link below to help spread the word about our educational mission:
Ernest Wright is a neurosurgeon, amateur photographer, and contributor of numerous guest posts to Nikon Rumors. All of his work is shot on a Nikon D700, mostly with the iconic 50mm/f1.8D lens. You can see more of his photography at www.ernestwrightphoto.com, and learn more about his professional work at www.ernestwrightmd.com.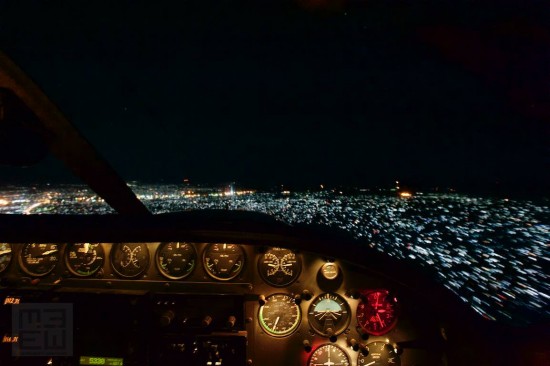 Sometimes getting there is an adventure. Taken from cockpit, final approach over Dar es Salaam, Tanzania.

The Waiting Room: patients gather as they wait to be seen by a physician at Mnazi Mmoja National Referral Hospital, Zanzibar.

Patients often live with pain as they wait weeks or months to see a physician.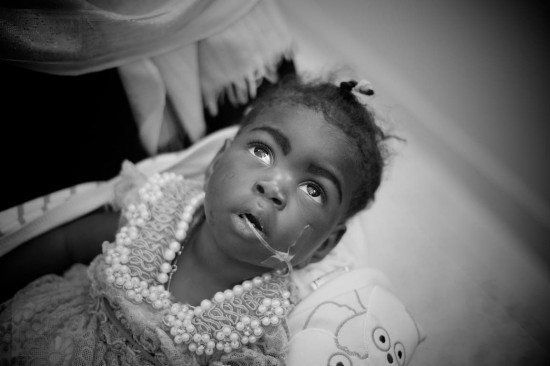 A child unable to feed orally gets nutrition via a feeding tube.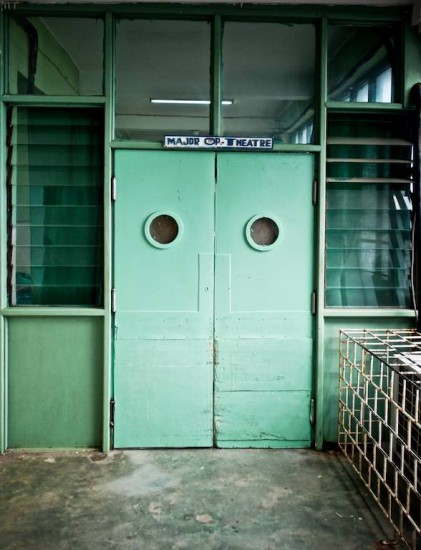 Entrance to main operating theater, Mnazi Mmoja Hospital.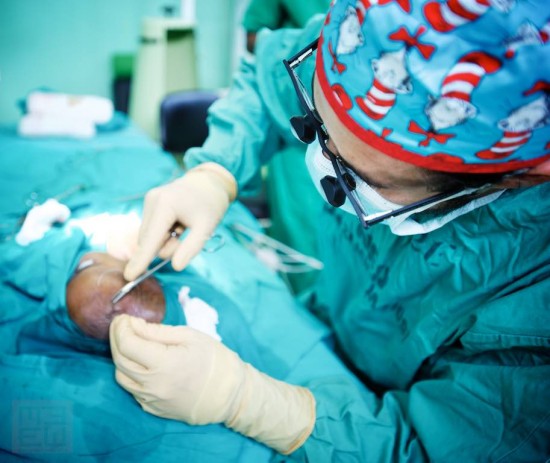 A member of the visiting surgical team finishes surgery by closing an incision after implanting a tube connecting the brain and the stomach to treat brain swelling in an infant.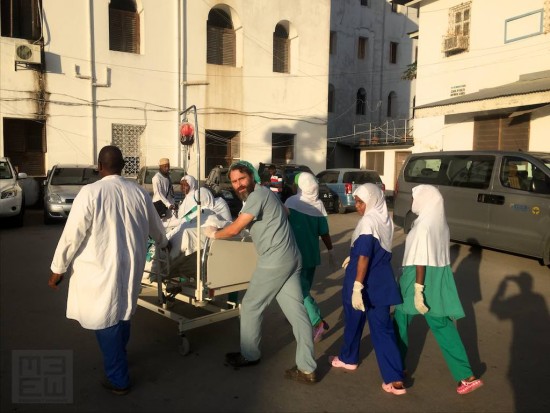 A patient is transferred from the operating room to the Intensive Care Unit after surgery to remove a complex tumor of the skull base.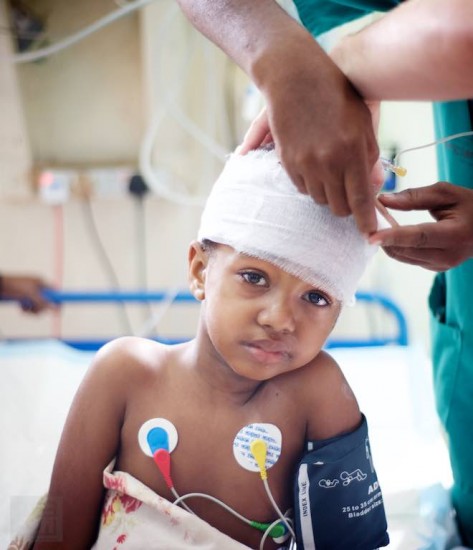 A patient recovers in the Intensive Care Unit after brain tumor removal.

General Surgeon Dr Mohammed Haji takes a break from operating to visit a rural clinic with the American surgical team.

Team members diagnose a malfunctioning shunt in a child with hydrocephalus.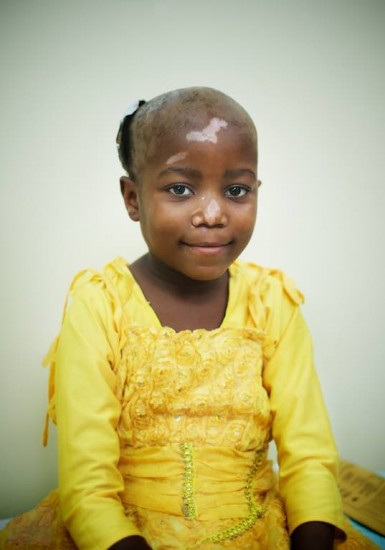 A pediatric patient manages to smile, as she recovers from a road traffic accident.

Reaching out to a child with syndactyly, or fusion of the fingers.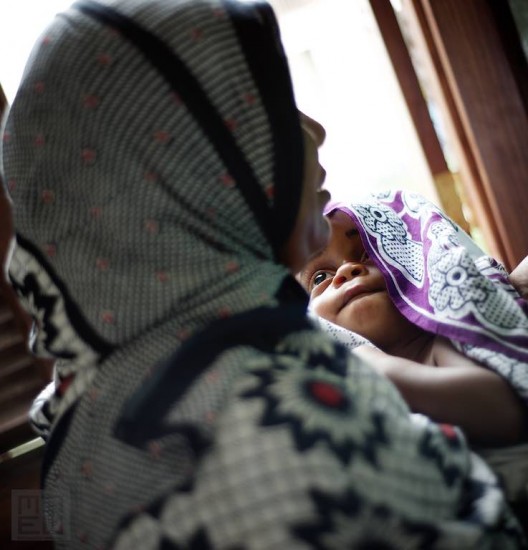 A child recovers after surgery for hydrocephalus, or brain swelling.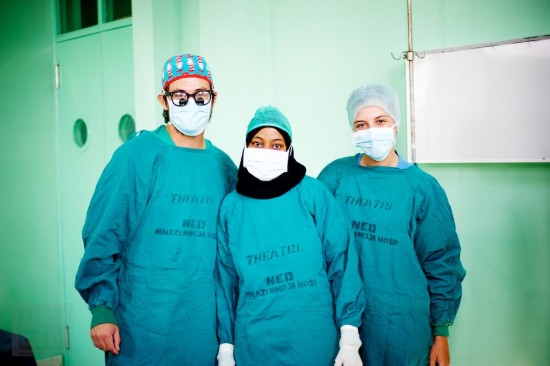 Team members with Dr Mwana Baraka, general surgeon, after finishing a procedure.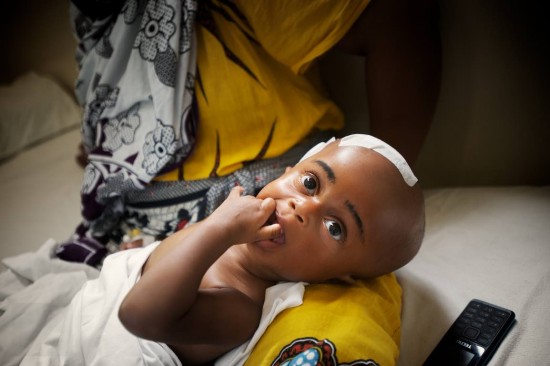 Another pediatric patient recovering from surgery for hydrocephalus, a problem commonly seen in this parts of East Africa.

An impromptu boxing gym in a back alley attracts dedicated boxers.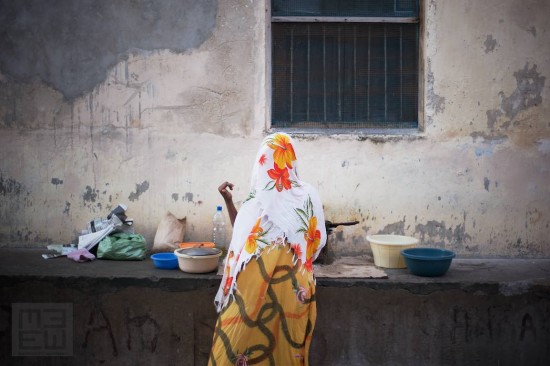 Cooking.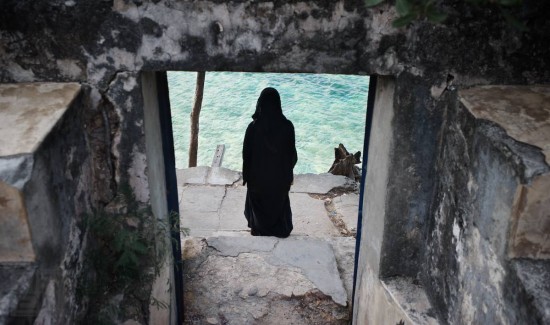 A woman in a traditional Niqab looks out over the Indian Ocean.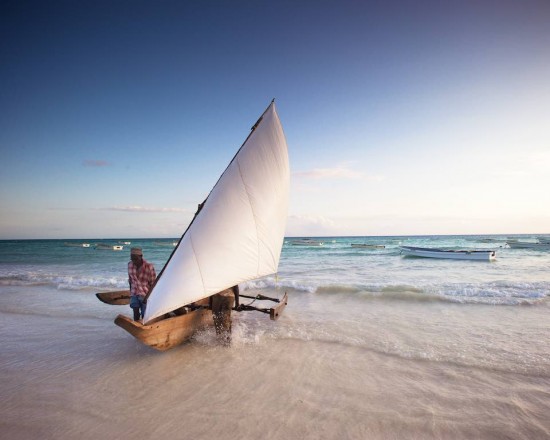 A trimaran is brought onto shore by local residents.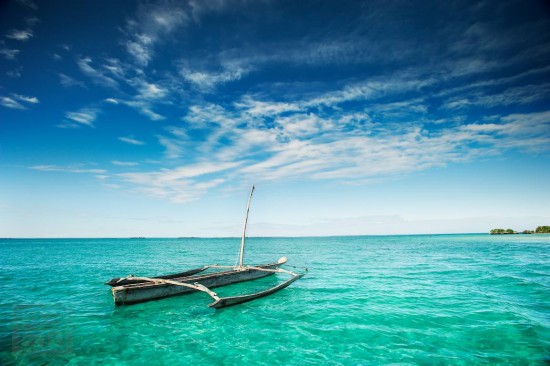 The Zanzibar archipelago is a place of striking beauty.

There is joy to be found in the mundane.
Please note that all pictures used with permission of the individuals pictured or their guardians.
See also the Portraits of the Homies post by Ernest Wright.
If you have an interesting idea for a guest post, you can contact me here.