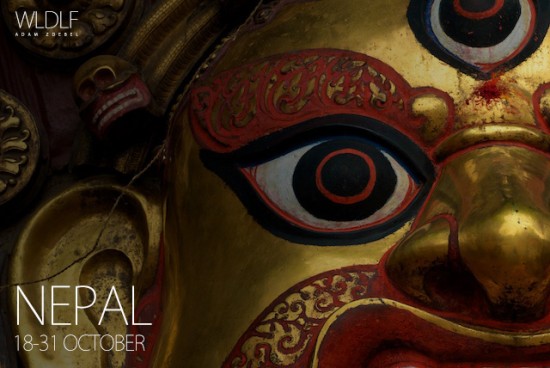 Adam, one of the moderators of the NikonRumorsForum, is organizing a trip/unofficial NRF meeting in Mustang, Nepal during October 18-31, 2015. Here are the details (email Adam for additional information):
– Ever wanted to visit one of the most mystical place on Earth?
– Ever wanted to spend 14 days that will change your perception of life?
– Ever wanted to see the highest mountains on Earth?
Together with my friend Gokul from Real Himalaya I've worked for the last couple days to give you an opportunity to visit Nepal, one of the most incredible countries in Asia. In the 14 days you will see not only the icons of Nepal – Kathmandu and Pokhra but also the most spectacular and secluded place Nepal can offer to tourists – Kingdom of Lo | Mustang. Opened for tourists in 1992 is still one of the least explored regions in Nepal, mostly due to extremely high permit fees and poor connectivity with the rest part of the country. It's also one of the last places on earth to feel the true Tibetan culture.
Short itinerary (with altitude):
Day 01: Arrival at Kathmandu (1340m/4400ft)
Day 02: Kathmandu sightseeing, including Bhaktapur (1340m/4400ft)
Day 03: Flight from Kathmandu to Pokhara (840m/2755ft)
Day 04: Sunrise from Sarangkot, drive from Pokhara through Beni to Tatopani (2600m/8530ft)
Day 05: Drive from Tatopani to Kagbeni (2900m/9500ft)
Day 06: Drive from Kagbeni to Ghami (3510m/11515ft)
Day 07: Drive from Ghami to Lo Manthang (3840m/12600ft)
Day 08: Exploration of Lo Manthang (3840m/12600ft)
Day 09: Exploration of Lo Manthang (3840m/12600ft)
Day 10: Drive from Lo Manthang to Chhuksang (2980m/9780ft)
Day 11: Drive from Chhuksang to Kalopani (2530m/8300ft)
Day 12: Drive from Kalopani to Pokhara (840m/2755ft)
Day 13: Flight from Pokhra to Kathmandu (1340m/4400ft)
Day 14: Mountain flight in the morning from Kathmandu, later final departures
Options for day 13 is to drive to Chitwan National Park from Pokhra and spend 2 nights there, however this will require the whole group to agree to extend the stay for 1 more day till 1st November.
Minimum group size: 3 people
Maximum group size: 7 people (2 cars – 6 person Land Cruisers or similar)
Timing: 18th – 31st October – best photography season in Nepal due to small amount of haze – mountains are crisper than in April.
Photography: the whole trip is oriented on photography. Depending on number of people we will have either one or two photo coaches / one per car. If you are on forum you will know both of us. One group will be coached by me. The second group will be coached by your favorite mod Ali – golf007. In Kathmandu I'll have a dedicated workshop on animal photography near the monkey temple. In Pokhra and Mustang we'll concentrate on landscape and people photography. I'll also bring video projector and once we arrive to our sleeping destinations we will go through the pictures we all took during the entire day.
Price: $4500 – including: photographic coaching through entire trip, accommodation, food, permits (including $500 per person for entering the Mustang Valley), internal flights, guides, drives, entrance fees, so basically everything except: international flight to Kathmandu ($800-$1500 depending on your location), visa fee ($25/15 day visa, $40/30 day visa – payable at the Kathmandu airport at arrival), optional extension to Chitwan National Park ($200), personal expenses.
If you have any more questions please don't hesitate and contact me either through PM or email.
Below some pictures from my previous Nepal travels: