Antarctica with the Nikon D700 is by Saso Novoselic (
website
|
Facebook
):
My name is Saso Novoselic. I am a maternity, wedding and family photographer from Slovenia.  You can find my work on my website www.sasonovoselic.com or like my Facebook page https://www.facebook.com/saso.novoselic.photography . I am also available worldwide, if you ever need my photo service :). Besides my main photography business, I like to take photos of nature, too. So, Antarctica fit into my needs perfectly.
I have been thinking of Antarctica for my whole life. Dreaming of being there, working in some research base, far away in the remote land was my dream. But, with my first inquiries (back in the 90's) about options of going there, I was not satisfied. You had to be a scientist or at least very rich. So, I gave up the idea. But, few years ago, the memory came back and I started to search again. I discovered, this journey is not so expensive anymore or at least within my budget. It still is not cheap, couple of thousands of dollars and some extra pieces of equipment to buy, but acceptable. The thought got stronger every month, until finally – in 2011 I pull the plug and booked a trip.
Trip to Antarctica is a very special one. It started with four international flights to Ushuaia, small town on south of Argentina.

From there to Antarctica, the only option of my budget was the ship. I chose the shortest version of the trip, which excludes Falkland Islands and shortens the trip for 7 days. It also means reduced price for couple of thousands dollars. 🙂 But, even this short version is fantastic! 17 days of pure fun and exceptional nature.
At first, we must defeat the famous Drake passage, where the waves can reach up to 14 metres. And trust me, you will definitely need sea sickness pills to overcome couple of days and nights. There is only one picture I took of the Drake passage, nothing special, just endless water.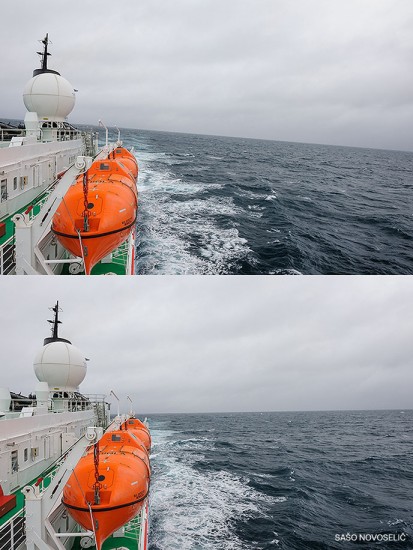 I recommend you to watch some videos on Youtube, if you want to see how crazy it looks like.
Soon we arrived to Antarctica. First icebergs and strange land silhouettes were seen. This first view was amazing!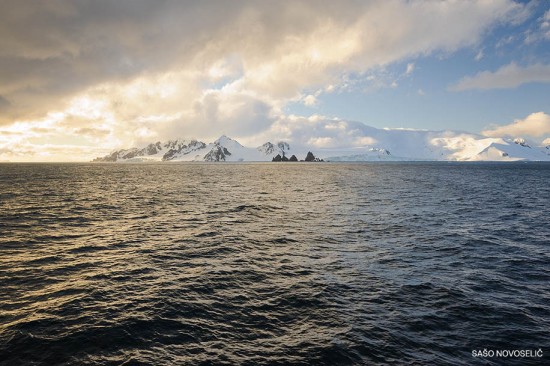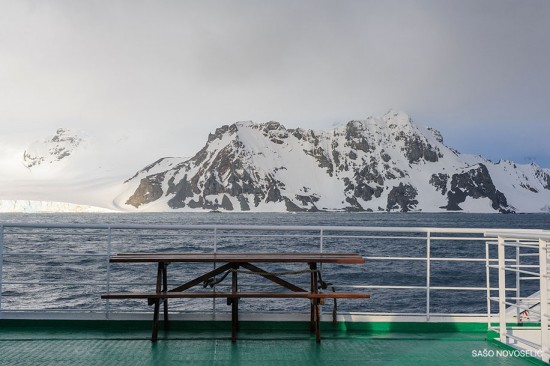 Beautiful light, ice and the thought, that I will finally see my "promise land" made me happy.
First stop was Half Moon Island.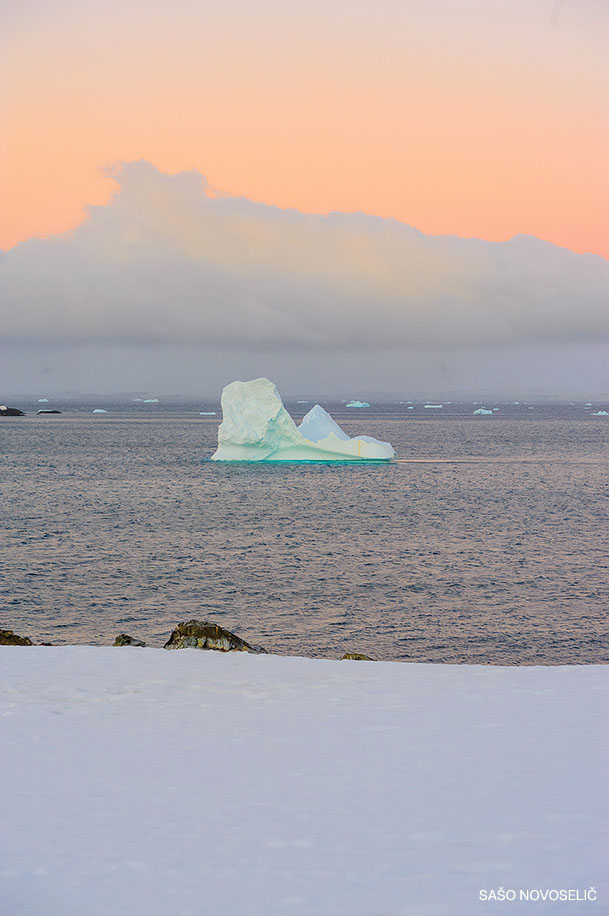 First steps already gave us the clue how will the rest of the trip be. Pure fun, with landscape so differently, you think you are on the Moon. We also had first contacts with the penguins.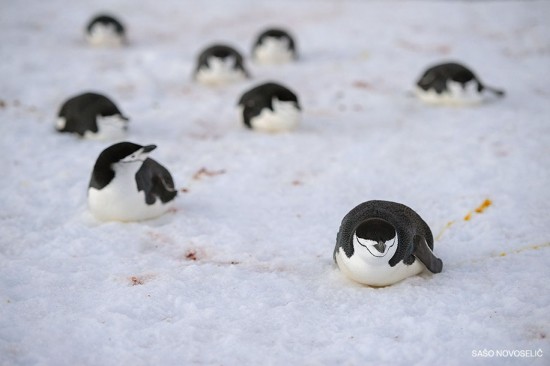 I had a lot of doubts what to take on this trip. Cold temperatures and extreme conditions worried me a little bit. Changing lenses in snow blizzard or in rain is very difficult. So, I took only two lenses, 24-70 2.8 and 70-200 2.8, along with my D700 which was at that time my only body. A lot of memory cards is a must and a good polarizer is nice touch for the water and sky. Mine was Hoya circular polariser. I also had a spare battery, which was enough for my needs. I charged the empty one each night, so I was ready for the next day.
The things I regret I did not take is an extra polarizer to put it on both lenses. If I could choose again, I would have 2 bodies (one for 24-70 and one for 70-200) so, changing lenses would not bother me that much. Also some wide lens would come handy for some shots.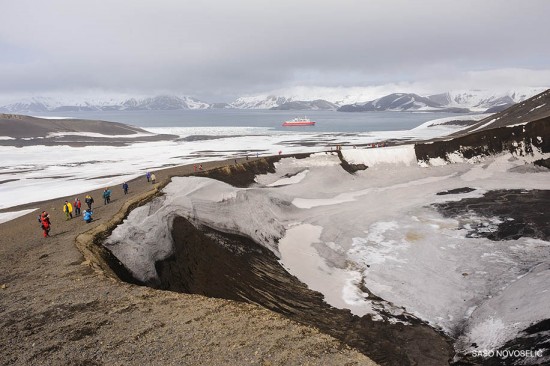 I wore a pair of thin gloves, I think Asics, to have basic protection from wind and cold. Good thing about them is they have a good grip for the camera's buttons and wheels. I also took a tripod, but I did not use it. It would go well for couple of pictures, but otherwise not. There was no use for it in shooting from Zodiac and in other cases higher ISO saved the day. OK, if you really need to take pictures at ISO 100, than tripod is a must. But, I said to myself, I rather enjoy the trip and not bother with such things. Remember, it is about feeling the Antarctica, experiencing it, not just wiggling with tripod and cameras around.

One very special and unique moment happened for me in the Telephone bay – it was swimming in the sea with temperature -1,5°C (29,3°F). I was a bit sick and had a sore throat from previous days – but hey, it is once in a lifetime, right? You can see me in the middle of the image below, splashing.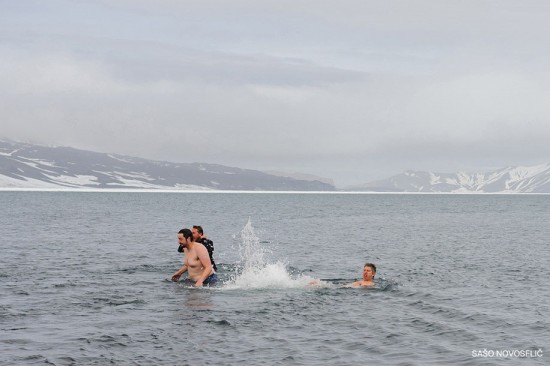 I was told, there was one penguin behind me jumping out of the water just when I took the dive. Crazy and pure adrenaline!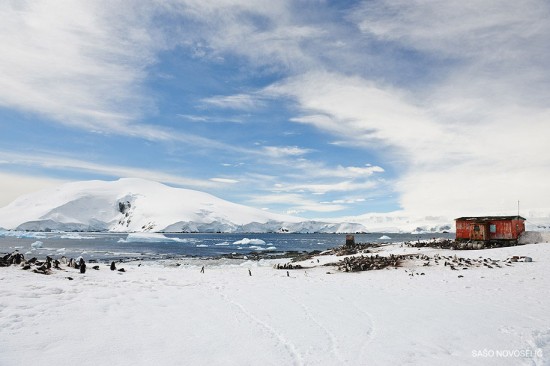 During the whole journey, we are accommodated on a ship and have 3 trips per day. Cruising with Zodiacs among icebergs or trekking on hills was all we did. Constantly we were seeing penguins and various birds. We were not that lucky with the whales, but manage to see two at the end of our trip.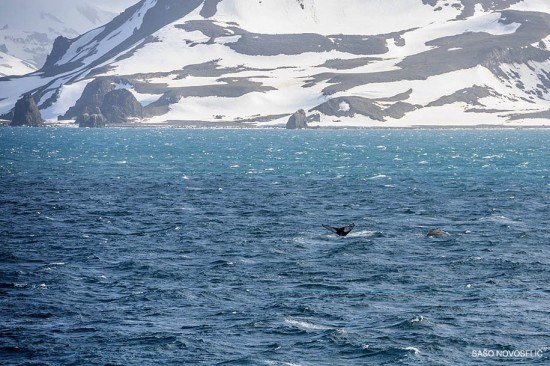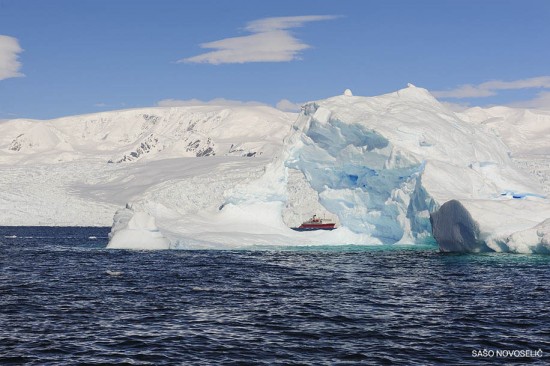 It is very important to properly choose the time of your travel. Antarctica is reachable from late November to early March, having in mind that November has more snow and icebergs, and it gets warmer until March. After that, ice returns to Antarctica and it gets impossible to sail around.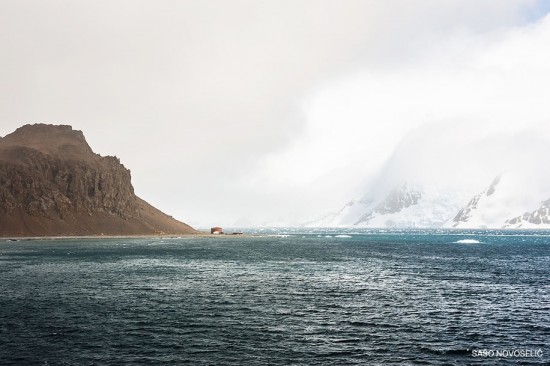 Even within those available months it is important to decide, what you want to see. If you go in early December, you will see much more icebergs, wintry landscape and penguins still sitting on their eggs.

Later, you can already catch newborn penguins, ice is melted, there is more land without snow and it is warmer. I was there in the first half of December and must say I do not regret it. I like snow, winter landscape and it was a good choice. It depends on you, since each one has its own wishes. Remember, this time of a year, daylight is always present. We only had maybe one hour of "night", but even that was just dusk. So, when you go to sleep, you must lower the window shutters.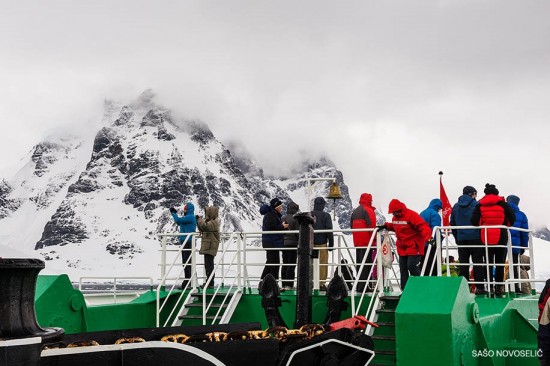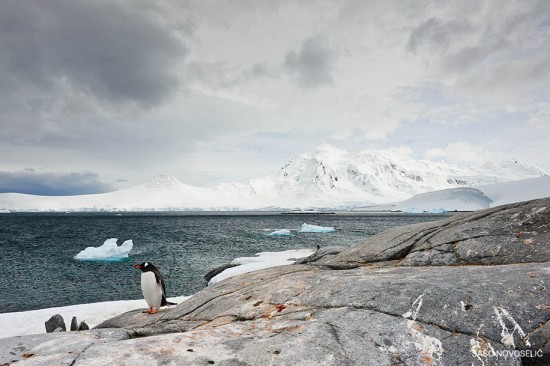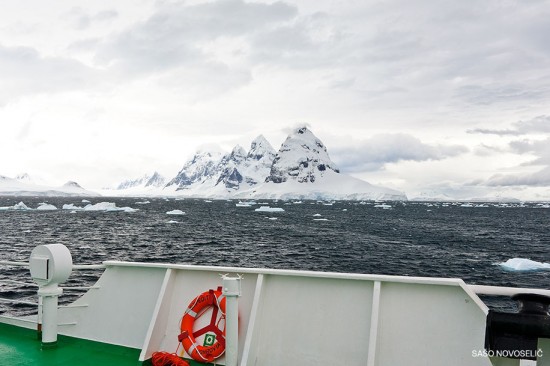 I suggest you have a good backpack for such a trip. Since there is trekking included, it is easier to carry all the equipment around.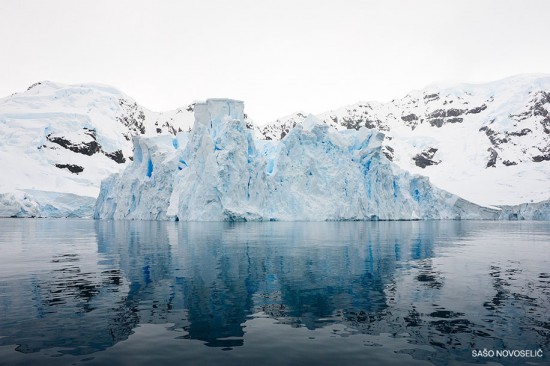 I use Tamrac Aero 85 speed pack, which is enough for two lenses, body and couple of other stuff. It also can hold 70-200 attached to the body. It is even enough for D4 size body. The bag gives extra protection against water and wind. The only bad thing is taking out lens from the side, it can be impractical if you sit in the Zodiac and have backpack on the floor. But, not too much of a a big deal.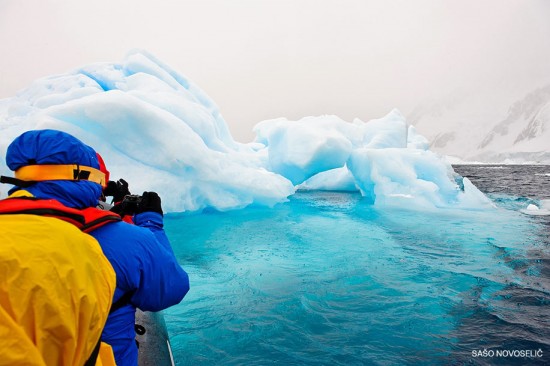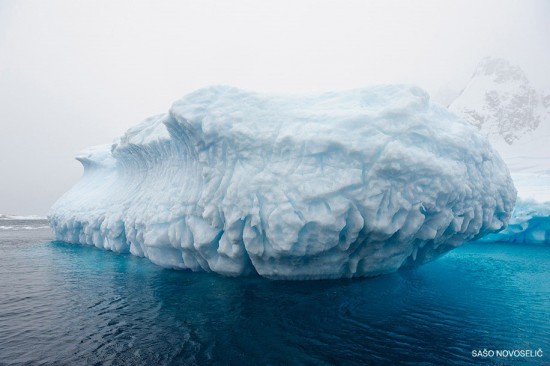 I must give respect to Nikon, since the body and lens did not have problems with rain. I did not have any troubles with heavy rain pouring down the camera and lens. The only thing was one day, when the rain and snow was very strong, I got a little mist inside a viewfinder. That was all.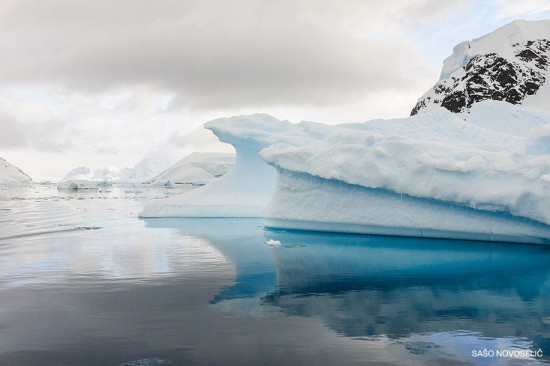 I had polariser on 24-70 all the time, 70-200 was always without it. I did not have nerves to change it every time. I guess, it did not affect the photos that much. It was just too cold down there to play around with changing filters without gloves. Biggest problem were raindrops on my lens.


Constantly wiping them out when raining or snowing is pain in the ass. Sometimes, sea water pours on the Zodiac when cruising around and you easily get some of it on your lens or body. Just an ordinary problem in Antarctica.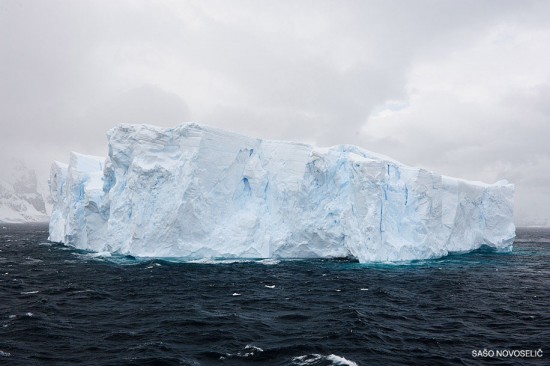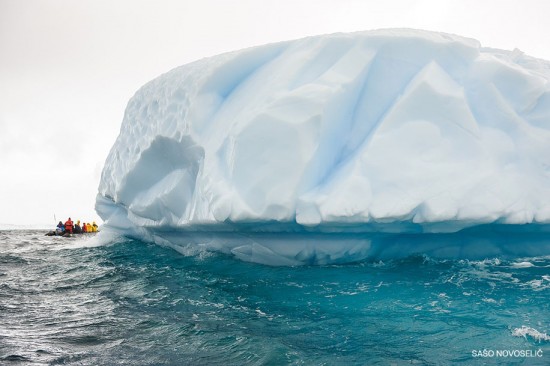 We visited a lot of research stations and couple of remote bays. One of those was Neko Harbour, where I took the chance and got engaged with my girlfriend. 😀 There is no better place to do it but here, right?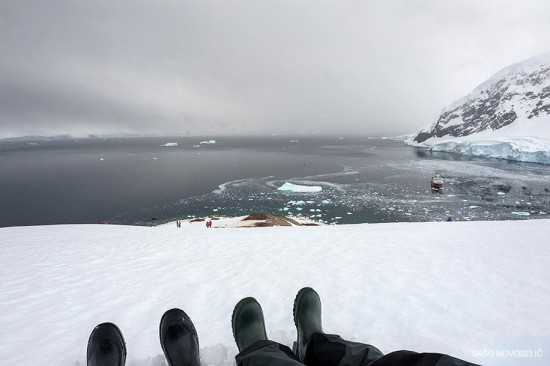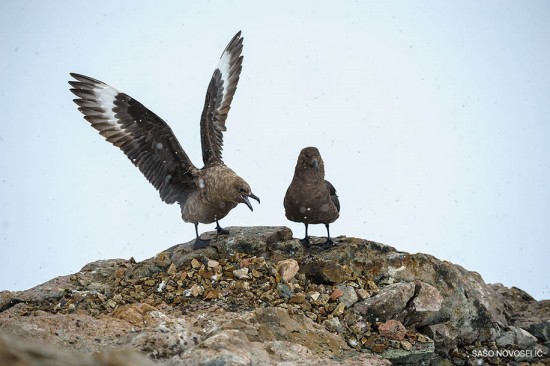 Overall, I was highly satisfied with the journey. Crazy shapes of icebergs, their size and amazing blue color is what impressed me the most.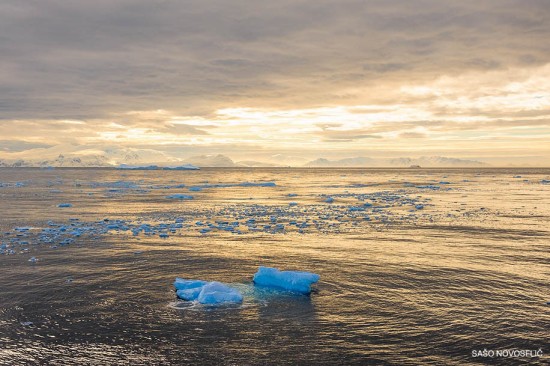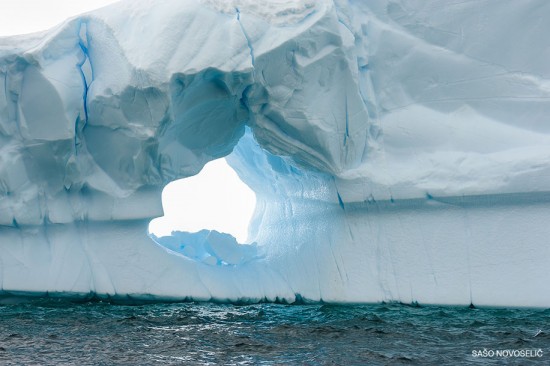 And all the peacefulness. I could just sit in the snow and admire the view. So beautiful, I can fairly say it was my best trip so far. Would I go there again? Definitely! Worth every penny.

If you have any questions, feel free to ask me. I will try to reply to all. If I convinced you to visit Antarctica, remember – you will not regret it.
If you have an interesting idea for a guest post, you can contact me here.