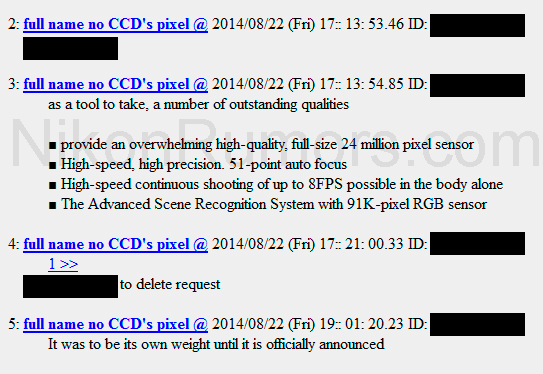 I received this screenshot from a website I will not mention online in order to keep the privacy of the individuals involved. I believe that the person who posted that is very close to Nikon and that he/she is talking about the upcoming D750 camera (there is no other 24MP Nikon camera with 51 AF points). Here are the missing specifications that we did not have before (the text is translated):
51 AF points (as I predicted earlier)
TTL exposure metering using a 91k pixels RGB sensor (same as in the D800/D800E/D810)
Please note that this information is not coming from one of my source – it was found online and could be wrong.
I will open the comment section for guests, but if things get out of control again, I will quickly turn it back off.