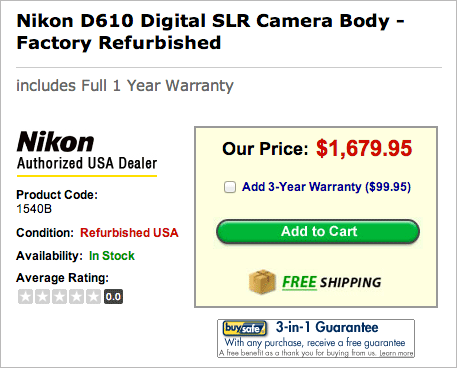 Another price drop: refurbished Nikon D610 cameras now sell for $1,679.95 with one year warranty (down from $1,749.95; new price: $1,896.95).
A refurbished D610 with 24-85mm lens kit is listed for $1,949.95.
They also have a nostalgic special: refurbished Nikon D3 for $1,999.95.
See the full list of available refurbished Nikon gear at B&H, Adorama and Cameta Camera.