As previously reported, Nikon just announced the development of the D4s "HD-SLR" camera which will be on display at CES in Las Vegas (send me some pictures if you are going to the show). The new camera will have "enhanced image quality", a new image-processing engine and "more advanced autofocusing performance" (pretty much what I reported earlier). No other details were given at that point.
Update – here is the first teaser from Nikon Australia – the camera looks identical to the D4: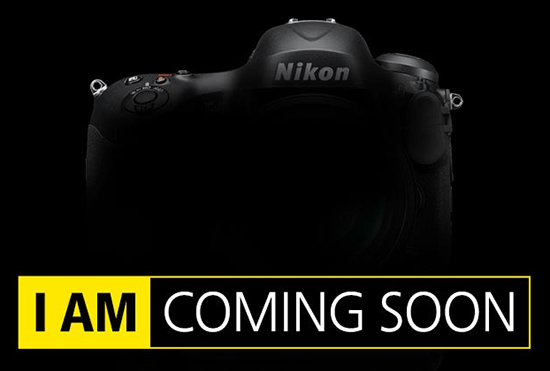 Update #2 – the first Nikon D4s pictures are already available online and on flickr:
Here is the full press release:
Nikon's Next Generation Professional Flagship D-SLR to be Shown at 2014 CES Prior to Official Announcement
Designed to Meet the Needs of Professional Photographers, The Nikon D4S is Currently in Development
MELVILLE, N.Y. – Nikon Corporation is preparing for the release of its next-generation flagship model, and has announced the development of the Nikon D4S HD-SLR.  The camera will be on display, before its official release, at the Nikon booth (#14916, Central Hall) at the 2014 International CES show from January 7-10, 2014 in Las Vegas, Nevada.
As Nikon's new flagship model, the D4S will offer advances over the Nikon D4 HD-SLR camera, including enhanced image quality enabled with adoption of a new image-processing engine. The new HD-SLR will also feature more advanced autofocusing performance, further solidifying it as the choice for professional sports, nature and event photographers as well as photojournalists.
The D4S represents a concentration of Nikon's advanced camera development technologies and legacy as a leader in imaging. The D4S will further expand the possibilities for professional photographers who demand the best possible performance and image quality in challenging environments. The Nikon D4S will build upon the success of the acclaimed Nikon D4, a camera highly regarded for its speed, unrivaled low-light ability and amazing image quality that made it the choice of professionals and advanced amateurs around the world.
Further details regarding the Nikon D4S, including announcement date, availability and suggested retail price will be announced at a later date.