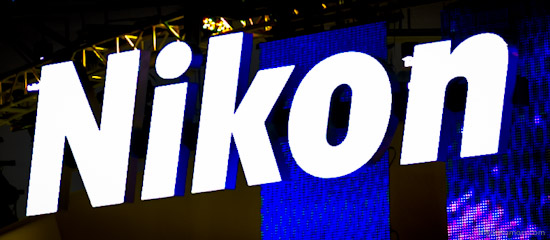 Extremely low DSLR inventory,  shift to new products that will have higher profit margins (that probably explains the Df price), cost cutting, achieve profitability by reducing the number of models – this is how Nikon describes the current situation and their plans for the rest of the current financial year ending March 31, 2014:
Q:What is the reason for the lowered market forecast for interchangeable lens-type digital cameras?

A: As the market for digital cameras expands, sales of digital SLR cameras have expanded among not only professionals and high amateurs, but sales of entry-models such as the D3000 Series have also skyrocketed, expanding the customer base globally. For this reason, sales have been affected greatly by the economy and consumption trends of each country. The market in Japan has been favorable, but the market conditions in the U.S., Europe, China and Asia have been severe, and a downward revision of the market was made from 19.5 million cameras predicted last August, to 18.7 million.

Q:What are the prospects for the interchangeable lens-type digital camera?

A: Though the annual growth of 20 to 30% experienced previously will be difficult to achieve given the current economic environment and consumer confidence, the penetration level of digital SLR cameras is still quite low in markets in China and other neighboring Asian countries. We believe these markets have a lot of potential when the economy turns bullish. We are keeping inventory of our digital SLR camera at the extremely low level. In the latter half of the fiscal year, we expect a shift from older products to newer products that have higher profit margins.

Q:What are your future strategies in response to the shrinking compact digital camera market?

A: We are adjusting production in accordance with the shrinking market. We have an extensive lineup ranging from high-end to entry-level products, and we have secured the leading or nearly top share of the market in various regions around the world since last year or so. We plan to maintain this product mix, but we will cut costs and ensure profitability by reducing the number of models.