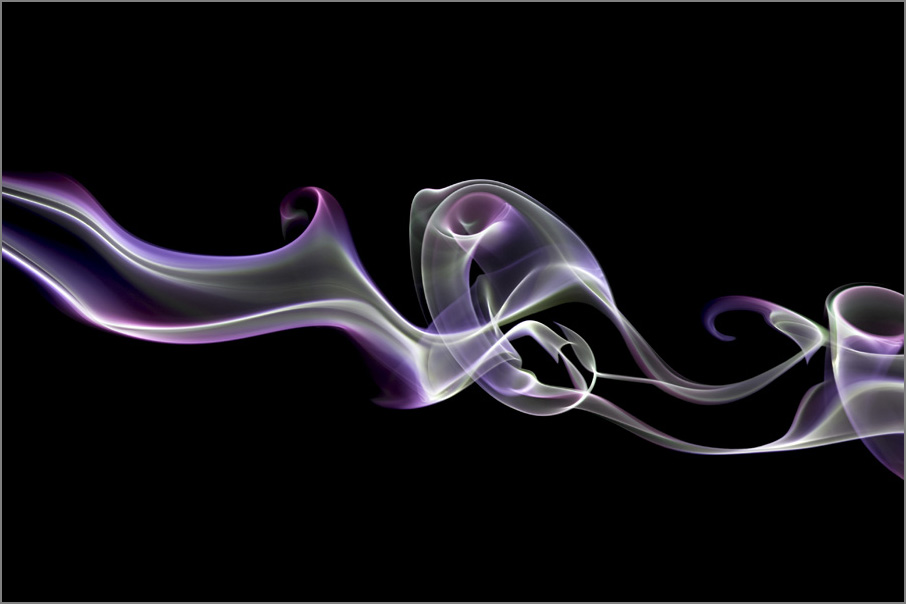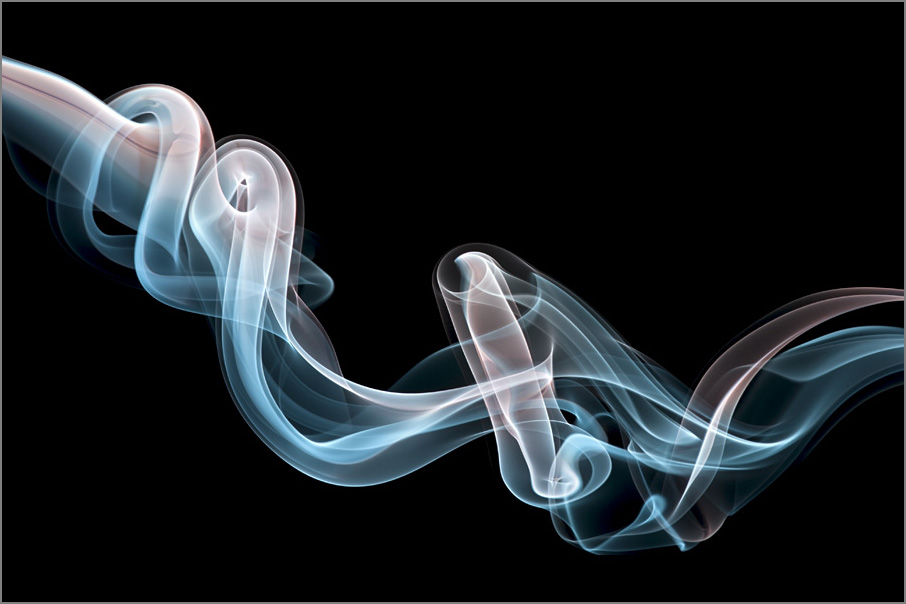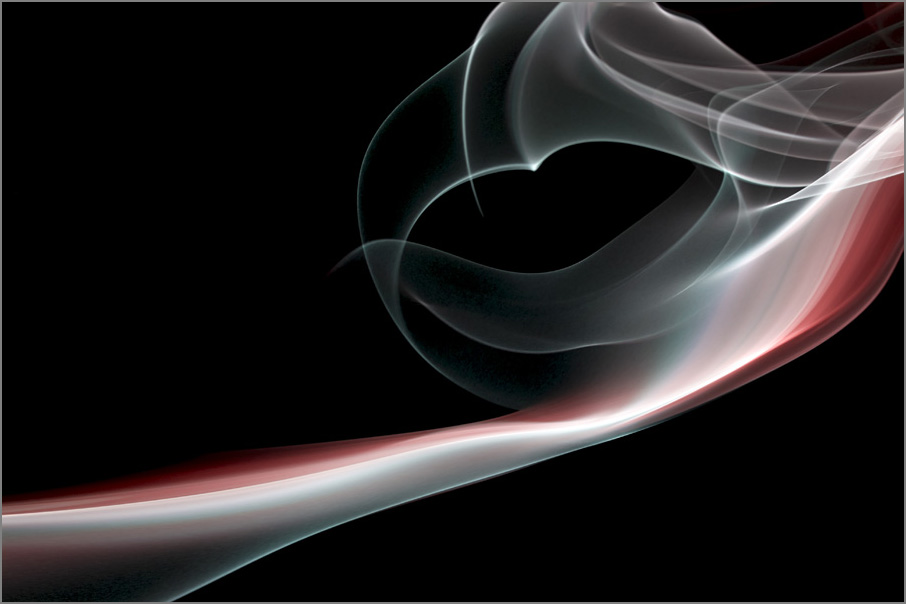 This guest post on smoke photography is by Paul Bonnichsen:
Fall photography brings photographers out in droves, but as winter approaches the majority of photographers pack their cameras away until spring. I somewhat fell into this pattern for many years except that my commercial photography continues year around. My life and photography changed two years ago when I viewed my first smoke photo on the internet. The beauty I saw in smoke reminded me of my first glimpse inside lower Antelope Canyon.

Smoke photography remains somewhat new as the first smoke photos hit the internet around 2007 by photographer Graham Jeffery of the UK. Smoke photography of portfolio quality is strictly a numbers game… on average I can expect one keeper for every one hundred clicks of the shutter. After approximately fourteen thousand photos of smoke over the last two and a half years, I now seek only the most unique images and find myself keeping only one or two images for every three hundred plus shots.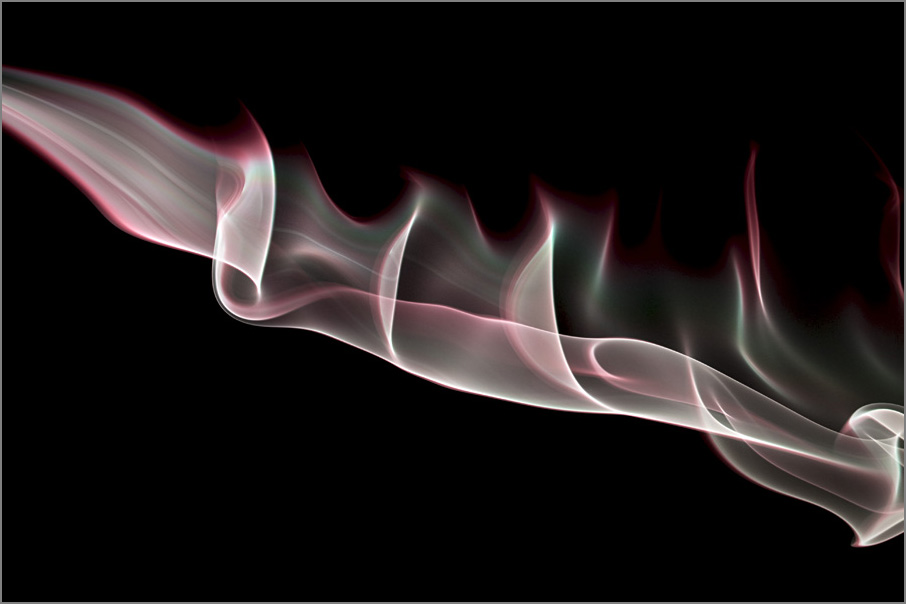 One might ask how the number of keepers could be so low. For those who have worked with macro photography, I dare say you have cursed the wind more than once in your life. Now imagine that successful smoke photography relies on wind turbulence to create stunning images… on the downside, the air movement pushes the smoke in and out of focus and nothing gets rejected faster than an out of focus smoke photo.

Lets get down to what is really needed for smoke photography. Two strobes or monolights are required… three in my opinion work even better. Smoke needs to be backlit just a tad and flags come in handy for keeping stray light from reaching the black background or light reaching the lens of your camera. A small pin light is required to shine on the smoke because you'll want to shoot in total darkness… remember it is vital to keep light from reaching the black background. A tripod and cable release are required, and of course a digital camera… do not under any circumstances consider film.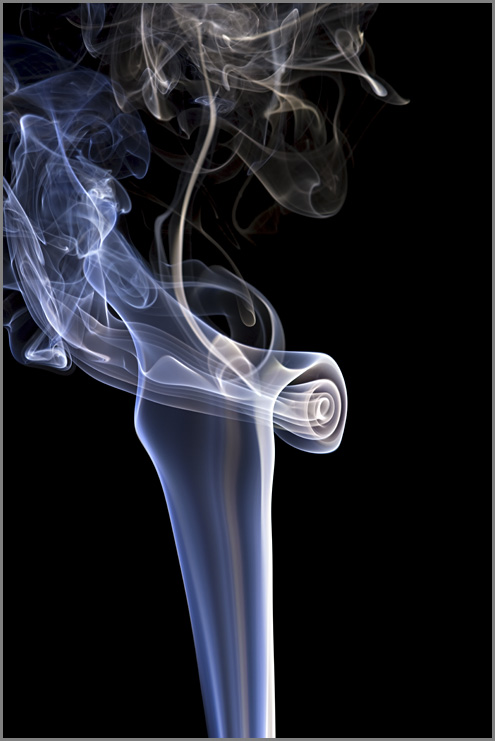 I use a Nikon D700 with a 105 micro lens for my smoke photography. I light the smoke from the sides using soft boxes and then direct a beam of light hitting the smoke from floor level which seems to work best. For the 105 micro, I prefocus on the incense sticks at approximately twenty inches before lighting them and I shoot vertically with the incense sticks being about one inch outside the framed area. Place the incense sticks (usually two for best results) in a self made holder and in a horizontal position… as they burn shorter you can easily pan your camera while keeping the smoke in the frame. For best results, I find that f/22 at 250th of a second gives good depth of field as long as the smoke stays within the prefocused area.

Once images have been selected, adjust in Photoshop as you would any other image. Smoke usually retains a blueish gray color… Photoshop can be used to enhance or give additional color; however, I prefer to use colored gels when shooting to give a more natural look. Keep backgrounds as black as possible by blocking stray light and air out the room after every one hundred shots or so which will also help in a rich black background.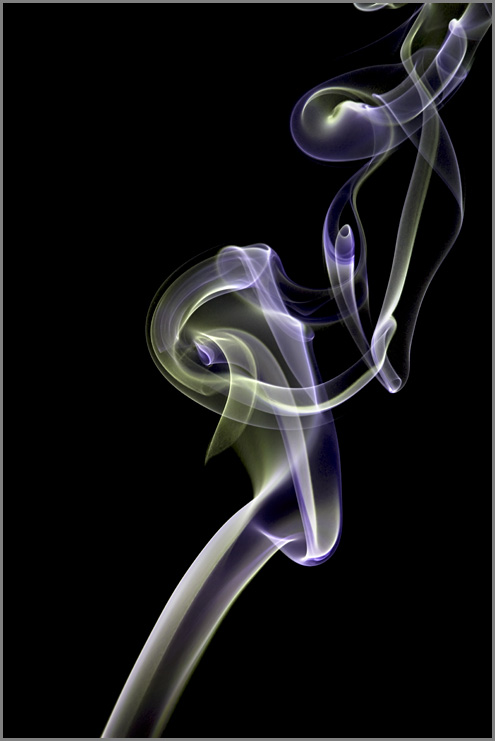 Remember that air movement is crucial for successful smoke photography. Play with the smoke to disrupt its upward movement and fire away… smoke is like a snow
If you have an interesting idea for a guest post, you can contact me here.