Nikon will announce at least one new full frame lens for the CP+ show in Japan at the end of January: Nikkor AF-S 18-35mm f/3.5-4.5G ED.
This comes as a surprise to me, since I was expecting for Nikon to concentrate on new DX products in 2013. The 18mm focal length at f/3.5 will most likely be well accepted by many photographers. I expect the new 18–35mm f/3.5–4.5 lens to be the lightest FX zoom in Nikon's lens lineup. Here are some of the specs:
Filter size: 77mm
Weight: under 400 g/14 oz
Lens design: 12 elements in 8 groups
Nikon already had a 18-35mm f/3.5-4.5D ED lens that was announced back in 2000 and currently sells for $609.95: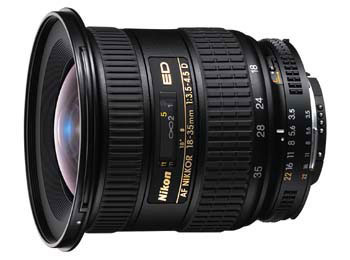 There will be more new products announced at the CP+ show. I have no reliable information for a new DX camera, but this may change in the next two weeks.
Many Coolpix cameras are already listed as discontinued (for example the waterproof Coolpix AW100, the superzoom Coolpix L810 and several other models) and February is the time when new Coolpix models are introduced.