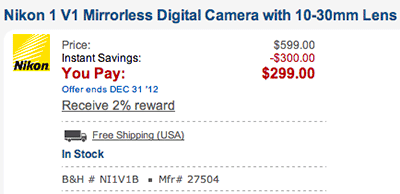 Nikon Switzerland extended the warranty of all products purchased in 2012 from 2 to 3 years:
Freuen Sie sich über 3 Jahre Nikon Swiss Garantie

Sehr geehrter xxx

Sie haben auf my.nikon.ch Produkte mit Kaufdatum zwischen dem 01.01.2012 und dem 30.11.2012 für die zweijährige Nikon Swiss Garantie registriert. Per 01.12.2012 werden wir die Garantieleistungen anpassen und neu auf alle Nikon Swiss Garantie berechtigten Produkte eine Verlängerung der Garantie auf 3 Jahre gewähren. Gerne informieren wir Sie, dass auch Sie von dieser Änderung profitieren können. Wir bieten Ihnen nämlich rückwirkend für alle Produkte, die Kaufdatum zwischen dem 01.01.2012 und 30.11.2012 haben und entsprechend registriert sind, ebenfalls die Garantieverlängerung auf 3 Jahre. Wenn Sie sich auf my.nikon.ch einloggen, werden die Garantiescheine automatisch auf 3 Jahre (ab Kaufdatum) aktualisiert. Sie können diese anschliessend downloaden und neu ausdrucken.
"The Ultimate Time Lapse Video" by Florian and Salomon Schulz: