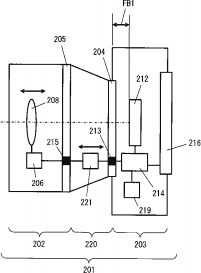 Nikon filed patent 2012-215769 in Japan for obtaining a high precision focus when attaching an old Nikkor lens to a digital camera (this solution is probably intended for Nikon 1 mirrorless cameras). The patent describes a high precision AF mount adapter that has a built-in automatic focus adjustment mechanism - the AF is first determined by TTL phase detection and then a signal is sent to the adapter to physically adjust the focus on the lens:
"The present invention relates to the camera which combines an interchangeable lens and a camera body via an adapter, and performs automatic-focusing regulation.

The lens drive quantity for a focus is computed based on the focus detection result by the focus detecting device of the TTL phase difference detection method built in the camera body side, and this lens drive quantity is sent to an interchangeable lens via an adapter from a camera body. In an interchangeable lens, when a focusing glass drives according to the sent lens drive quantity, a focus is performed."
Diagram description:
201: camera system
202: interchangeable lens
203: camera body
220: adapter
204: lens mount
206: controlling device
215: electric contact
208: moving AF lens
212: sensor
214: controlling device
219: memory card
216: LCD screen