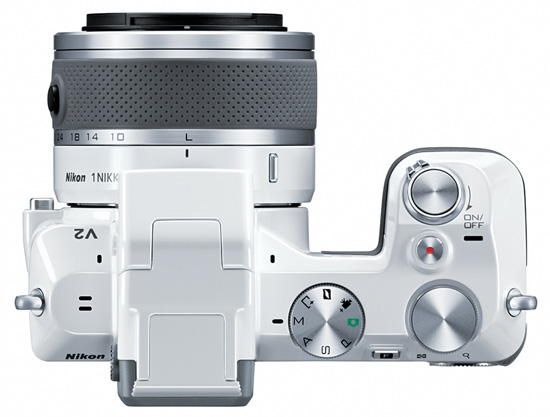 Two days after the official announcement, this is what other website have to say about the Nikon 1 V2 mirrorless camera:
"Nikon 1 V2: An Interchangeable-Lens Camera For Clueless Photographers (And No One Else)" /Gizmodo
"A Serious-Looking Mirrorless for People Who Don't Want to Think" /Petapixel
"Whereas the J2 was frustratingly incremental compared to the J1, the V2 will likely represent a more significant upgrade when it lands on shelves" /Engadget
"The company has finally addressed our previous gripes by adding a mode dial along the camera's top panel" /Cnet Asia
"Our first impressions, seeing the camera 'in the flesh' for the first time, are that it isn't as ugly as it looks in photographs. Yes, it looks like a Sony NEX with mumps" /dpreview
"I can only think they were trying to evoke the big block on the Nikon F Photomic with the unusual pop-up flash design, but all I can think of is the overhanging nose of an elephant seal" /Imaging Resource
"The V1 doesn't have any direct competitors at its price; most models with a built-in EVF are more expensive, but they all have larger sensors" /Cnet
"Slow View is particularly interesting and although it takes a minute or two to get your head around it, it could prove very useful in a range of situations. In essence, the camera records 40 full-resolution images at 15fps from the moment that the shutter release is half pressed. While the release remains half-pressed the camera plays back these 40 images in slow succession so that you can decide which is the one you want to keep. When you reach that image, pressing the shutter fully-home records it to the SD card" /Techradar
"All that is a step in the right direction, yet somehow Nikon's managed to make the V2 look a bit like a bridge camera from about five years ago. It's all boxy lines and angles and, while it's small, its exterior aesthetic still doesn't get us excited" /Pocket Lint
The new Nikon 1 V2 is expected to start shipping on November 29th, 2012.