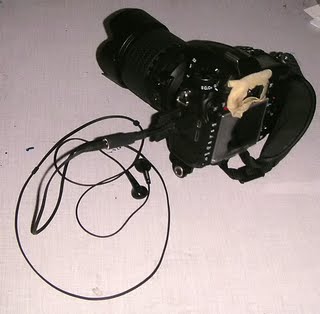 Today's guest post is about adding audio monitoring to the Nikon D7000 by Pierre Capoue: 
The Nikon D7000 lacks an output for connecting headphones to monitor the sound level during video recording. With the D7000, Nikon supplies the AV EG-D2 cable that has a stereo 3.5mm male jack input on one side and two RCA male outputs on the other side, one for video (yellow) and one for mono audio (white):
It is possible to manufacture a cable with a stereo male jack on one side and a female mono jack on the other side that can be used to connect headphones to the camera in order to extract the audio signal. To achieve this, you will need:
male 3.5 mm stereo jack
3.5 mm or 6.5 mm female mono jack (depending on your headphones)
audio cable thin enough to make the welds (I personally used a cable with a twisted mass around the central core)
soldering iron and some solder
electrical tester to check the quality of the welds and connections
The Nikon A/V jack has the video signal connector on top and the audio portion on the bottom (ground is used for both signals – it's the big plate in the middle). In order to extract the audio signal, you must solder the cable only to the bottom and ground connectors of the stereo jack: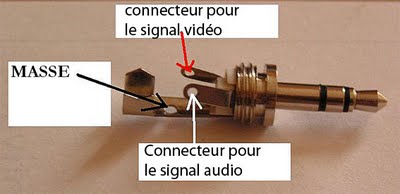 Then you must solder the other side of the cable to the sockets of the female mono jack: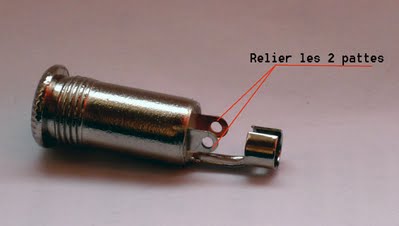 The final patch should look like this:

This assembly makes it possible to get a mono signal out and monitor the sound level during video recording. Unfortunately, the final audio signal remains relatively low because it is originally designed to be amplified. You can also run the signal to any sound amplification system via the input line in. In addition, once we have identified and separated the video and audio signal on the original Nikon D7000 A/V connector, we can imagine other assembly to distribute, retrieve and use those signals.