DxOMark just published their test results of the Canon PowerShot G1x compact camera. Here is a quick DxOMark style comparison with the Nikon V1 and the Coolpix P7100. The D1x has almost two times better low light ISO performance than the V1, dynamic range and color depth are almost identical.
Since Canon does not have a mirrorless interchangeable lens system yet, in their G1x model they used a sensor (14.0 x 18.7mm) larger then the one in the Nikon 1 mirrorless camera (8.8 x 13.2mm):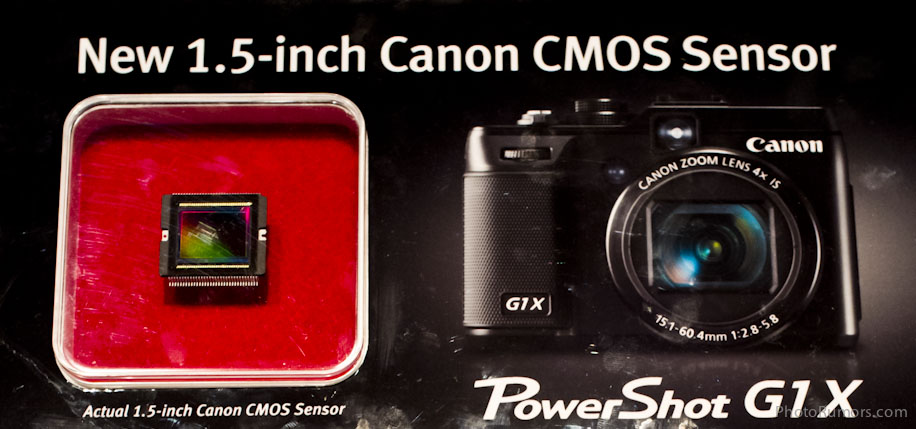 The sensor size of the P7100 is 5.7 x 7.6mm.