The rumor mill is grinding to a halt, which probably means that Nikon is done for this year. We still have to watch the first week of December, but as of today I am not aware of any scheduled press events. To keep you entertained, I have several guest posts and giveaways scheduled for the next few weeks.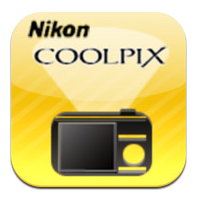 Today Nikon released a new iPhone/iPad app called iP-PJ Transfer that will allow to project content from your iOS device to the Coolpix 1200pj camera (see full press release at the bottom of this post):
Using the iP-PJ Transfer app on an iPhone 4 or any other compatible Apple product will enable the projection of various content stored on the aforementioned via the COOLPIX S1200pj. Until now, content that could be projected using an iPhone 4, etc. and the COOLPIX S1200pj was limited to slideshows and the streaming of YouTube™ content but the iP-PJ enables projection of a variety of content such as the following:

1) Photos
2) Projection of websites being browsed within the iP-PJ Transfer. Search engines can be used for bookmarking websites.
3) Document files: Projection is enabled for document files such as Microsoft Word, Excel, and PowerPoint as well as Adobe PDF.
While searching itunes, I came acros few other Nikon apps I did not see before: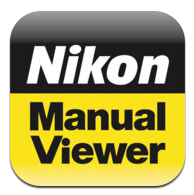 Nikon Manual Viewer (iPod and iPhone compatible): Nikon Manual Viewer is a viewer app for iPhones and iPads that allows users to download and view user's manuals and reference manuals for Nikon digital cameras. Manuals that have been downloaded can be viewed off-line, allowing users to refer to them at any time and any place.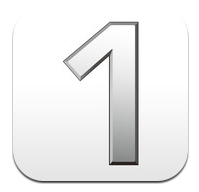 Nikon 1 Official Catalogue (iPad only): This "Nikon 1 Official Catalog" application not only helps you learn more about the new features of these products such as Motion Snapshot and Smart Photo Selector, but also allows you to enjoy a variety of photos and movies that have been shot using the Nikon 1 digital camera system.
Nikon also has several older apps:
All apps created by Nikon Corp are free.
Press release: Nikon Launches iP-PJ Transfer App for iPad, iPhone & iPod touch
Supports The New COOLPIX 1200pj with Built-In Projector Allowing Users to Project Content from iOS Devices
Melville, N.Y., November 16, 2011 – Nikon Inc. has announced the release of the iP-PJ Transfer App for iPad, iPhone and iPod touch1, now available on the App Store. The app enables users to project content stored on an iPhone or iPod touch using the new COOLPIX S1200pj with built-in projector.
The iP-PJ Transfer App lets users easily project still images in thumbnail and full-frame displays, business documents created with common presentation tools and websites2 from their iPhone or iPod touch3. Whether sharing with friends and family or business colleagues, the iP-PJ Transfer App gives users quicker access to more content and lets them share it in a unique way with the COOLPIX 1200pj.
"With the introduction of the COOLPIX S1200pj, Nikon has delivered an easier way for consumers to share their photos and movies," said Sharon Henley, Nikon's senior manager of product lifecycle control. "Now, with the addition of the iP-PJ Transfer App, the COOLPIX S1200pj can project content straight from a user's iPad, iPhone or iPod touch."
The COOLPIX S1200pj, Nikon's third projector-equipped model, offers a 40% increase in projection brightness over its immediate predecessor and projects vivid images up to 60 inches.
The iP-PJ Transfer App is available for free from the App Store on iPad, iPhone or iPod touch or at www.itunes.com/appstore.