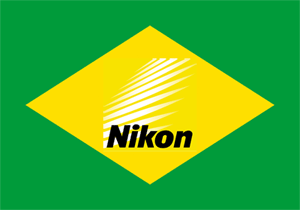 In addition to the Nikkor AF-S 50mm f/1.8G lens, tonight Nikon also announced the establishment of their official presence in Brasil (as previously reported here). Full press release:
Nikon Corporation (Makoto Kimura, President) is pleased to announce the establishment of Nikon do Brasil Ltda. This new sales and service subsidiary has been launched to fortify sales of imaging products, beginning with digital cameras, and instruments, beginning with microscopes and measuring instruments, as well as to enhance after-sales service in Brazil. Operations commenced on April 25, 2011.
In recent years, Brazil has shown remarkable economic growth, and, as future host to international big sports events, it is one country in which continued growth is expected for the digital camera business. Up to now, our affiliate in the United States, Nikon Inc. and Nikon Instruments Inc., have performed sales and service operations for the Brazilian market through local Brazilian distributors. However, with expectations for further market expansion, Nikon has established this new sales subsidiary in order to expand its operations in Brazil.
Our primary goals in establishing this local affiliate are to strengthen and expand our presence in the Brazilian market and to improve customer service with a system integrating all aspects of our business in Brazil, from marketing to sales, customer support and after-sales service. In addition, we believe that strategic marketing and effective advertising will lead to increased sales and greater permeation of the Nikon brand, further increasing Nikon's presence in Brazil.
Company overview:
| | |
| --- | --- |
| Name | Nikon do Brasil Ltda. |
| Address | Avenida Paulista, nº 37, 3º andar, conjuntos 31 e 32, Edificio Parque Cultural Paulista, Bela Vista CEP 01311-902, Sao Paulo-SP, Brazil |
| Capital | BRL17.8 million (approximately ¥810 million) |
| Representative Director | Koji Maeda, Managing Director |
| No. of employees | Approximately 45 |
| Primary activities | Import, sales and after-sales service of imaging and instrument products in Brazil |
| Start of operations | April 25, 2011 |
| Annual sales target | Approximately ¥4.5 billion in the first fiscal year |