Bloomberg published data from IDC Japan about the 2010 worldwide digital camera market shares by vendor: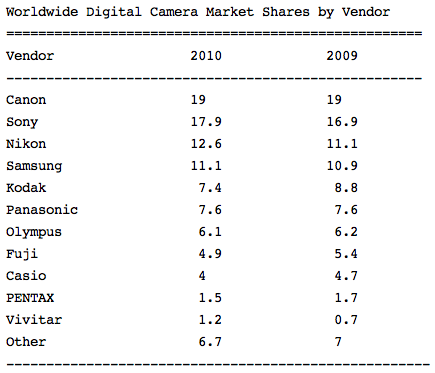 Compared to 2009, Nikon gained market share but still remained at the #3 spot after Sony and Canon. It seems that only Sony, Nikon, Samsung and Vivitar were able to increase their market share in 2010 compared to 2009. In the DSLR segment Nikon has the #2 spot:
"In the market for cameras with interchangeable lens, or single lens reflex cameras, Canon controlled 44.5 percent of the market, followed by Nikon with 29.8 percent and Sony with 11.9 percent, according to the data."