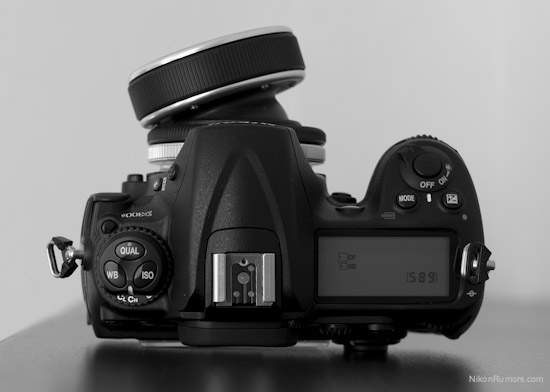 Overview
Lensbaby's Composer model is a 50mm lens where the glass elements can be swiveled around just like a ball head and achieve selective focus only in portions of the frame. Some of the results produced with the Composer are similar to a real tilt shift lens. The box contains the lens with front and back lens caps, lens pouch and the interchangeable, magnetic aperture disks: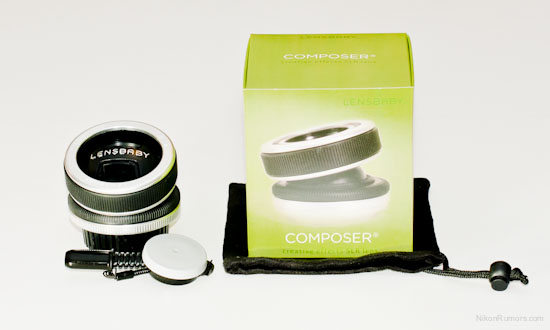 The Lensbaby Composer has manual focus and… a real manual aperture – you change it by swapping the magnetic disks on the front of the lens: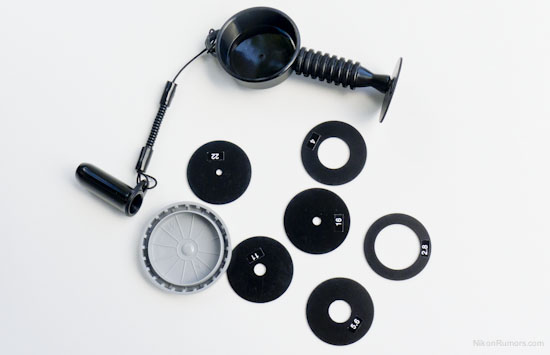 The lens comes with a special magnetic tool that lets you replace the magnetic aperture rings varying from f/2.8 – f/22 (f/2 aperture is when there is no ring attached to the lens):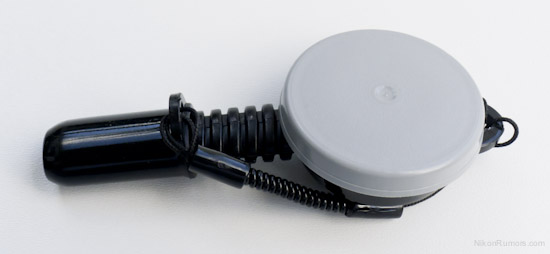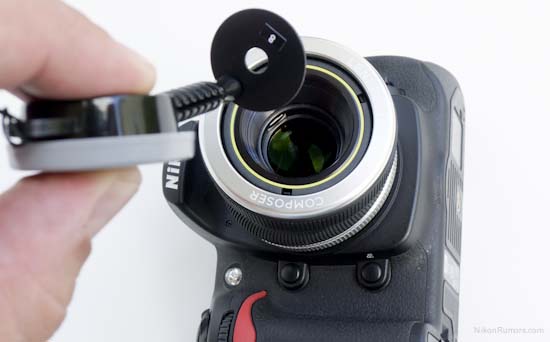 The Lensbaby Composer lens has a metal mount:
In addition to the manual focus ring, the Composer has also a second ring that lets you tighten the position of the lens. The lens has extra space in the front that is used for additional accessories/lenses and serves also as a lens hood: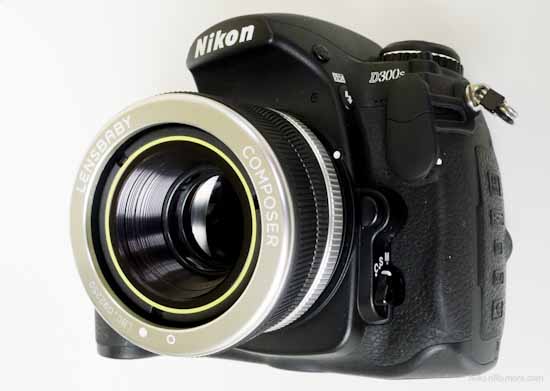 How it works
After you attach the Lensababy Composer, you can set your camera to aperture priority or manual mode and use the TTL metering to make the necessary adjustments.
After playing with this lens for few weeks, my recommendation is to first focus and then take multiples shots while you are "swiveling" the lens in all direction. Make sure you make any focus adjustments if needed between the different exposures. The results will be unpredictable at the beginning until you get used to the lens, so it is good idea to cover all possible "angles". I also noticed that extreme "tilts" (where you push the lens to the maximum movable position) on a DX camera usually do not bring good results, because the whole frame becomes out of focus (unless you want something really abstract).
What I like
Inexpensive (for a full frame lens), small, light, fun, unpredictable.
The Lensbaby Composer is unpredictable, which is part of the fun.
Compatible with the Lensbaby Optic Swap System.
What I don't like
Lack of built-in aperture ring (how much more expensive will be to add a real aperture ring?)
50mm focal length is ok for full frame, but it is a bit "tight" on DX format. It would be nice if Lensbaby creates a wide angle version of the Composer (they do have a separate fisheye product called Scout and other accessories that are compatible with the Composer).
Specifications
Double Glass (Multi-coated Optical Glass Doublet) included
Focal Length: about 50 mm
Focus Type: Manual
Aperture Type: Interchangeable, magnetic aperture disks
Apertures: f/2, f/2.8, f/4, f/5.6, f/8, f/11, f/16, f/22
Minimum Focus: about 18″ (45cm) / Maximum Focus: infinity
Size: 2.25″(5.7cm) h x 2.5″(6.35cm) w / Weight: 3.7 oz (104.9g)
No electronic communication between the lens and the camera body (automatic light metering is possible by shooting in aperture priority mode for almost all digital and film SLR camera bodies except certain Nikon bodies including the D40, D50, D60, D70, D70S, D80, D90, D100, N50, N65, N70, N75, N80, Kodak 14N and ProN, & Fuji S1, S2, and S3)
Available in mounts for Canon EF (EOS), Nikon F, Sony Alpha A/Minolta, Pentax K/Samsung GX, Olympus E1/Panasonic Lumix DMC cameras
Price: $269.95
Samples gallery
Related links:
If you have shot with a Lensbaby before and have some pictures online, please add the link as a comment to this post – I am just curious to see what other people have achieved with this lens.
Disclose: Lensbaby is a sponsor of nikonrumors.com. The reviewed product(s) were loaned from B&H who is an affiliate sponsor of NikonRumors.com.