Today Nikon published their latest financial results. They cut the full year profit forecast from ¥52 to ¥48 billion because of a stronger yen.
Nikon Imaging is doing good – Executive Vice President Ichiro Terato said this referring to the camera division: "If it were not for the effect of exchange rates, we would have achieved a double-digit increase in sales and operating profit for the half year" (source).
Nikon is expecting to sell more photography products but have less operating income. Forecast for interchangeable lenses and compact cameras were revised upward, single-reflex cameras forecast remains the same (table represents estimation for the year ending March 31, 2011 for Nikon Imaging only):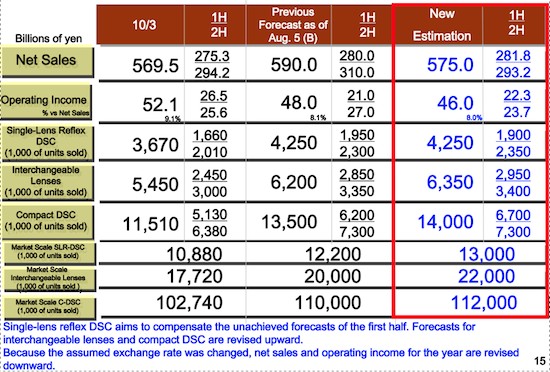 It remains to be seen if the stronger yen will trigger Nikon to do another price increase, like they did few times in the past.