Update: btw, talking about Sony – the new Sony EVIL camera just leaked (the official announcement is tomorrow).
Already wrote about that on PhotoRumors.com, but I think that this is an important development and should be on NikonRumors as well: Sony α900 is now officially discontinued (Sony α900 was released 3 months before the Nikon D3x which was announced on December 1st, 2008):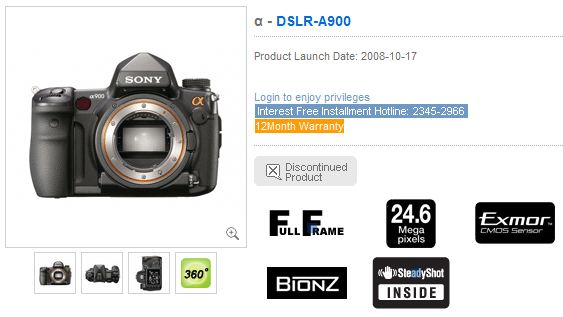 Maybe Sony has a new and improved sensor for the α900 replacement.
Maybe Sony will let Nikon use and tweak this new sensor just like they did with the  α900 sensor.
Maybe this will lead to a new 24MP DSLR camera from Nikon.