Letsgodigital has this banner on their front page of what appears to be a new DSLR to be revealed at PMA (the lens is definitely nothing new):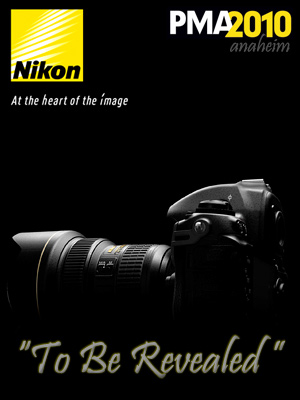 Now, this doesn't appear to be a paid banner since it doesn't link to any website. The image was clearly taken from the Nikon D3 press release kit. Letsgodigital recently moved to the "rumors business", and I think they are just trying to get some attention.
I say this rumor is busted!