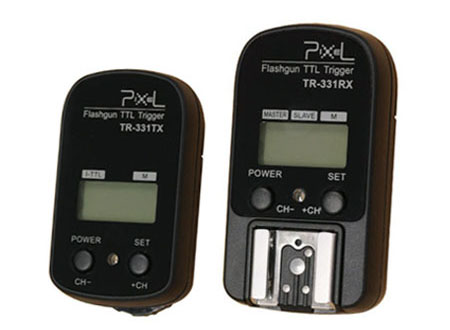 Strobist reports about a new TTL remote for Nikon and Canon DSLRs. The "speculations" came from the Strobist flickr group. Here are specs:
TR-331 is using FSK 2.4GHz frequency channel, 15 specific channels .
Operating distance range is 65M or above.
The display is protected by coating; it's not easy to get scratch.
LCD is showing "Channel", "Battery life" and "Function mode".
Multi-control is available.
Through the camera to send the data
Compatible with all Nikon DSLR cameras.
Compatible with Nikon SB-900, SB-800, SB-600, SB-400 flash gun.
Support all of the shutter speed, up to 1/8000 sec.
Available to use on the studio light through PC socket.
Transmitter stand-by time: 1000 hours above (CR2 lithium battery)
Receiver stand-by time: 400 hours above (CR2 lithium battery)
This is the manufacturer's website. I think they will be selling those through eBay, since they have already setup a brand new eBay online store. The expected price will be less than $200.
More product pics after the break: