I got this image as a follow up
to this story
which was based on the
"Big" post
. This is suppose to be a cell phone spy shot related to Otoji, but I do not know yet what does it say: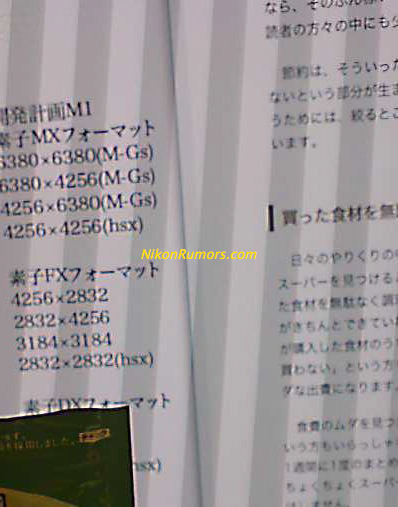 Comments, translations, interpretations are welcome. This could be HUGE! I can't wait to hear what you have to say.
M1 Development Plan
device MX format
device FX format
device DX format
right page (not related to camera)
about Frugality
how to save money
how to save Food expenses
how many time go to store
etc.
– the word otooji means "parent's younger brother; uncle"