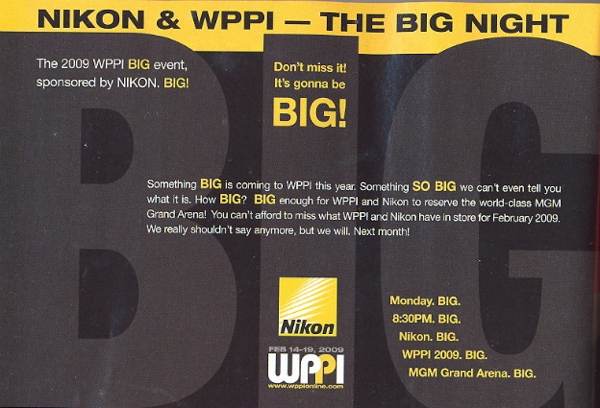 The above scan is from page 148 of the latest Rangefinder Magazine.
I wonder what will be so BIG about this event.
WPPI
stands for Wedding & Portrait Photographer International. The next show will be in February 2009 in Las Vegas. In the event schedule they have listed a "surprise welcome party".