As previously reported, a new batch of Nikon Z8 cameras is shipping this week in the US and Canada (probably also in other parts of the world). For example – a Z8 ordered from B&H Photo on May 17th was shipped on June 5th: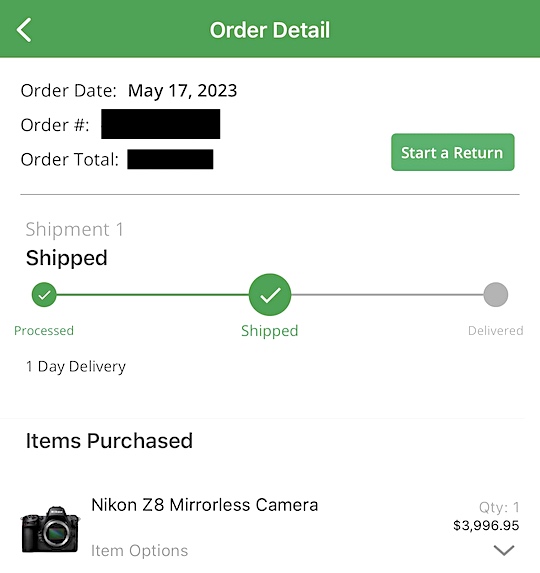 The Nikon Z8 is not yet available in stock, but I believe it will be very soon – maybe with the next batch shipment. Here are the latest expected Z8 shipping dates:
B&H Photo expected availability (June 19, 2023):


Adorama expected availability (July 5, 2023):


Amazon expected availability (July 30, 2023):


This is a huge achievement for Nikon. The wait time for such a popular item used to be around 1 year and Nikon will be able to cut it down to 2 months, which is remarkable.
Check Nikon Z8 pricing and availability at: