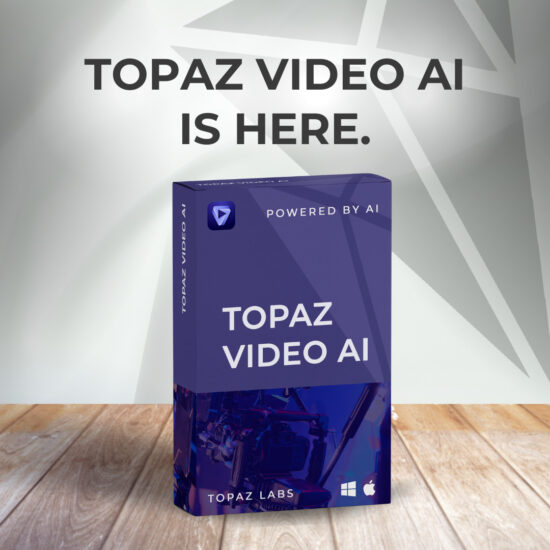 → Topaz Labs released Video AI version 3.1.9 with improved slow motion and fps conversion and a new version of the Apollo AI model, better Motion Deblur quality, and various fixes. Topaz Video AI is now $50 off until March 31st (purchase includes 1 year of upgrades). The pricing of all Topaz products can be found here. Additional information is available here.

→ DxO released PureRAW 3 photo enhancement/noise reduction software with DeepPRIME XD AI tech. A free 30-day trial is available. Additional information is available here. DxO also released PhotoLab 6.4 (product page | additional information | free trial). DxO PhotoLab is now fully compatible with the Nikon High-Efficiency RAW format, initially introduced with the Z9 camera.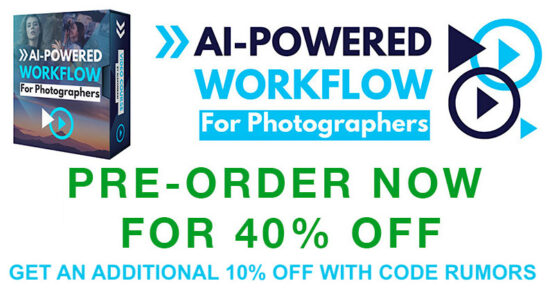 → AlexOnRAW released a new AI-Powered Workflow for photographers video course. The course is created for a broader audience than the AlexOnRAW Capture One products and covers the hot topic of AI editing. The course contains three hours of high-quality video lessons. All videos are available online or for download, and as transcripts for quick reference. Until the 31st of March, you can pre-order the course with a 40% discount. NikonRumors readers can use code RUMORS for an additional 10% off on top of the pre-order discount.