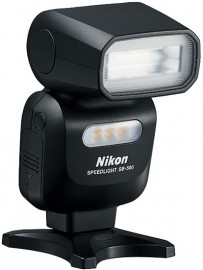 Becuase of parts shortage, today Nikon Japan announced the discontinuation of the Speedlight SB-500 flash and suspension of orders for the Speedlight SB-5000 flash.
Most Nikon Speedlight units have been out of stock in the US for a while (check Adorama and B&H).
As previously reported, I think Nikon is done with developing flash units and has already outsourced that task to third-party manufacturers.
Full text of the announcement (translated):
Notice Regarding Discontinued Production of Some Products and Temporary Suspension of Orders

January 26, 2023

Product information

Thank you for your continued patronage of Nikon products.
We would like to inform you about "Notice regarding the discontinuation of production of some products and temporary suspension of orders" as follows.

Notice of end of production of "Speedlite SB-500"

We would like to inform you that the production of the "Speedlight SB-500", which was temporarily suspended on August 4, 2022, will be discontinued due to the uncertain future supply of parts.
We sincerely apologize for the inconvenience caused to customers who are waiting for the product. We kindly ask for your understanding.

Discontinued product: Speedlite SB-500

Notice Regarding Temporary Suspension of Orders for "Speedlite SB-5000"

Due to a delay in the supply of parts for the Speedlite SB-5000, it will take some time to deliver the product to customers. I have decided to stop.
We sincerely apologize for any inconvenience caused to our customers.

We will continue to monitor the situation and make an announcement as soon as it is confirmed.
We will do our best to deliver it as soon as possible, so we appreciate your understanding.

Discontinued products: Speedlite SB-5000