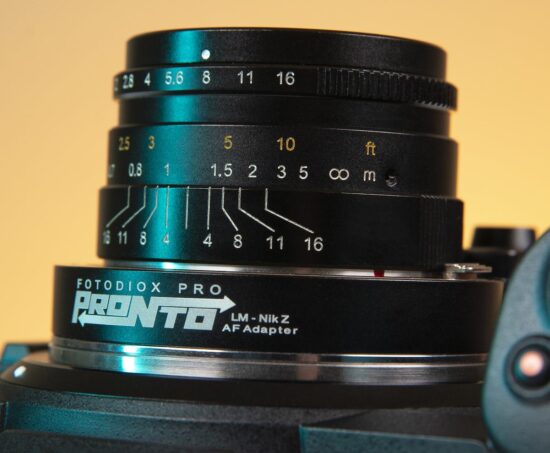 → Fotodiox released firmware updates for several of their Nikon Z-mount Fusion & Pronto Adapters (added Z9 firmware 2.00 support):

→ Nico van Dijk's Nikon website is back online after a one-year of absence.


→ Nikon released "Z9 Movie Special Content" that introduces the Z9 movie performance by functions.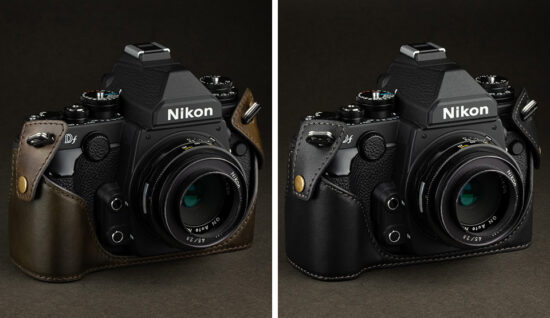 → New Kaza half leather case for Nikon Df announced in Japan.
→ Nikon Z 400mm f/4.5 VR S & TC-1.4x vs. 500mm f/5.6E PF VR & 400mm f/2.8G VR:
"In summary, the new lens is amazing. It autofocusses faster than either of my f-mount lenses (~15% faster than the 500mm PF on the Z9 in my test) and is still slightly faster even with the TC-1.4x teleconverter. The new lens seems to have a very slight edge in VR performance, and I could get slightly more sharp imags all the way down to 1/25s and even 1/5s. In image quality tests (moving the camera to have the same field of view) my new Z 400mm f/4.5 VR S is slightly sharper and more contrasty than my 500mm PF. With the TC-1.4x teleconverter, the now 560mm f/6.3 combination is sligthly softer than the f-mount 500mm, but the difference is very small until you start looking at 200%… With the TC-2.0x teleconverter, the 800mm f/9 combination is slightly slower to AF and definitely loses some sharpness, but it's still impressive."