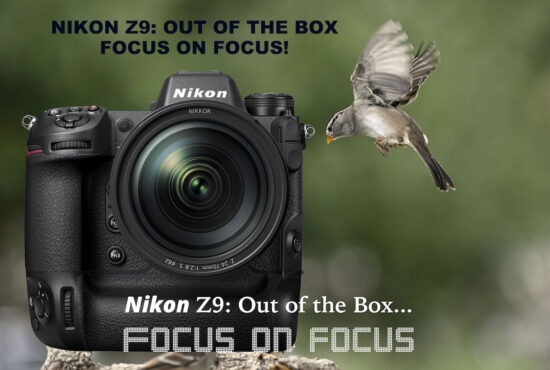 Service Photo is having another free Nikon Z9 online event tomorrow. This time they will concentrate on the Z9 focusing system – here are the details:
Nikon Z9: The Focus on FOCUS!
With the Nikon Z9, what is the best focus set-up for… ??
The third seminar of a three part series will concentrate on the new focusing options of the
Nikon Z9. 3D… Auto-Area… Dynamic-Area… Wide-Area… Subject Tracking… So many
new focus options… so many new opportunities to unleash your creativity. In order to get the
your Z9 to perform at the next level, you first have to unlock what it can do.
Service Photo is your source for all things Z9! And, Service Photo has a special treat for you:
NPS Market Rep Michaels Dionne will be on-line sharing focus settings, suggestions and tips!
Log-in and join Michael, as he brings the new focus options into… well… sharp focus.
Burke Seim, owner of Service Photo, will also be online with Derek Skaggs of Nikon,
Jack Rea of Service Photo, & others to answer questions & assist you in every way!
It all happens on Thursday May 12th, @ 7pm Eastern Time.
Sign Up for our Event
Here
!