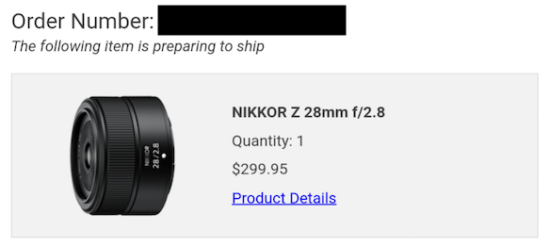 The new Nikkor Z 28mm f/2.8 lens (non-SE) and Nikon FTZ II adapter are now shipping in the US and other countries even to non-NPS members. Check availability and pricing:
| | |
| --- | --- |
| Nikkor Z 28mm f/2.8 lens | Nikon FTZ II adapter |
| | |
Next are a few Nikon FTZ II remarks and first impressions with some unboxing pictures sent in by a reader:
FTZ II requires an up-to-date version of camera firmware! I connected FTZ II to Z6 II with firmware 1.2 – and the camera displayed a very idiotic error message "FTZ mount adapter firmware version not supported. Upgrade FTZ firmware." But this error message is very misleading – an upgrade of FTZ II firmware will not help. In fact, there is no newer firmware than the one build-in. The problem is in the camera firmware that needs to be upgraded (in this case to 1.3).
FTZ has firmware 1.1 while FTZ II has 1.0 version. So very likely firmware version numbers will not be the same for FTZ and FTZ II. I do not understand why Nikon creates such confusion among its users.
My sample of FTZ II is made in China (my sample of FTZ is made in Thailand)
Cameras with FTZ II and F lens fit much better to my hand than with FTZ. I am sure I will buy a second FTZ II, because I really like it. Unless you really need a tripod mount on the adapter, it seems a much better option than FTZ. In my eyes tripod mounts on the adapter does not make much sense – for smaller lenses, you do not need a tripod mount, for big and heavy lenses, you should not use tripod mount on the adapter but on the lens (remember – FTZ tripod mount is limited for lens weight 1300g = 2 lb 13.9 oz – which is not enough even for widely used 70-200/2.8 or 80-400mm lenses).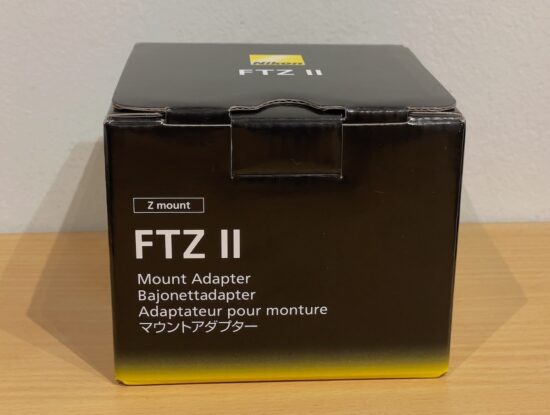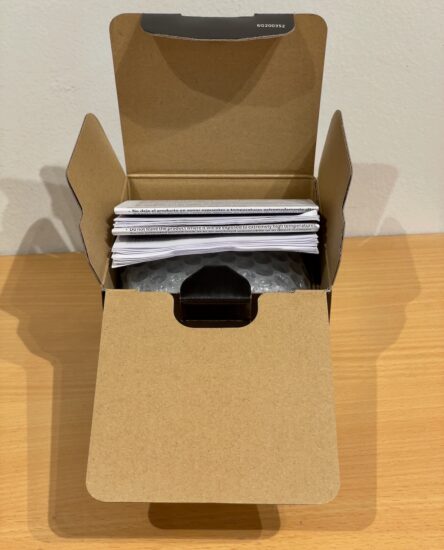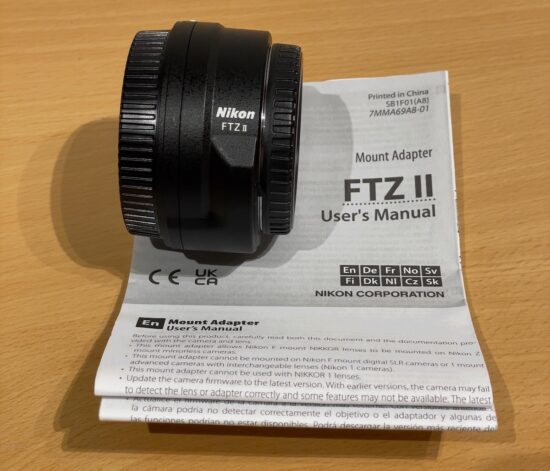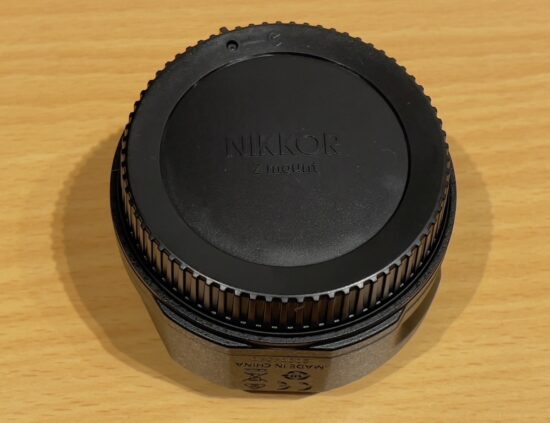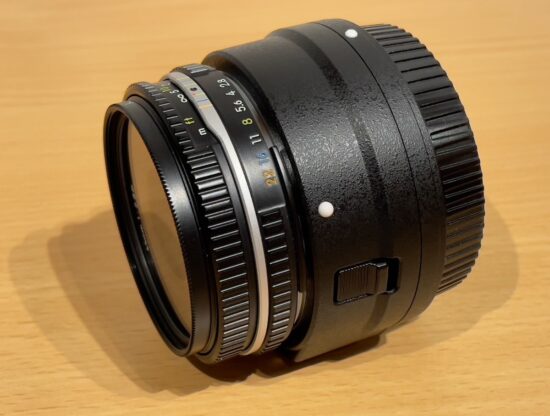 The last picture is with the rare Nikon 45mm f/2.8 P pancake lens – probably the smallest F-mount lens (pictures credit: Martin Beran).
The next two pitruesa are of the Nikkor Z 28mm f/2.8 non-SE lens (credit: Nikon Plaza Japan):