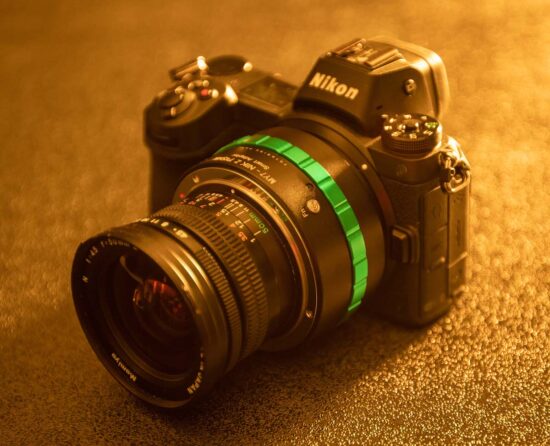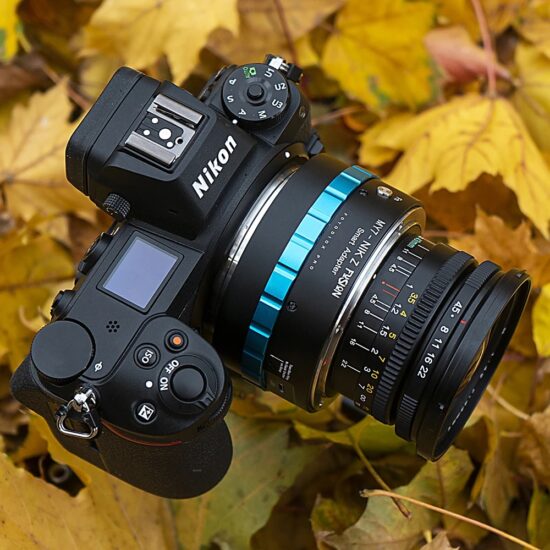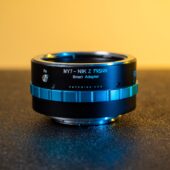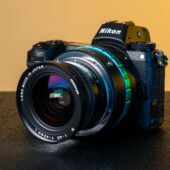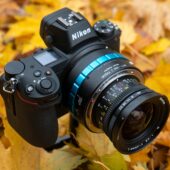 Fotodiox launched a new Fusion smart adapter that lets you adapt Mamiya 7 lenses to Nikon Z cameras with limited automated functions (similar to the GFX version). The price is $499. A lot of people dream of adapting Mamiya 7 lenses but it's difficult to make an adapter for these lenses – the reason is that the Mamiya 7 lenses need electronic power from the camera in order to properly function.
Additional informtilon:
Mounts Mamiya 7 Rangefinder Lenses to Nikon Z Mount Mirrorless Cameras; infinity focus or beyond guaranteed
Built-in FUSION technology enables electronic communication and control between lens and camera
Allows for some automated functions such as aperture control with compatible lenses
Precise fit and solid all-metal construction with chrome plated brass mounts for secure and solid fit; lens has no play, gap or wiggling when mounted on adapter and no adjustments required
Limited 2-Year Manufacturer Warranty
The adapter is designed to offer an inexpensive system that allows for the use of a vast range of lenses. This adapter system is particularly useful for mounting tilt/shift and other specialty lenses not available in the native format to the entire range of cameras, providing for an inexpensive alternative for photographers and videographers alike.
Additional pictures: