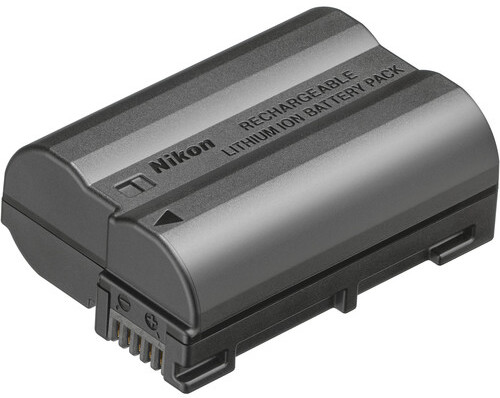 The Nikon EN-EL15c battery is finally back in stock at B&H Photo and Camera Canada. The EN-EL15c battery was introduced last year with the Nikon Z5 camera and is also compatible with:
Z 7
Z 7 II
Z 6
Z 6 II
Z 5
D850
D810
D810A
D780
D750
D7500
D7200
D610
D500
"Adoption of the new, higher-capacity EN-EL15c Rechargeable Li-ion Battery and support for USB power delivery when the camera is turned on enables use over longer periods of time, making outdoor recording and recording of images for time-lapse movies easier.

The new EN-EL15c Rechargeable Li-ion Battery has an increased capacity that enables the capture of approximately 470 photos with a single charge. "
From B&H Photo product listing:
"Power select Nikon cameras with the EN-EL15c rechargeable lithium-ion battery. This battery has the EN-EL15 form factor and can be used as a higher capacity substitute for previous generation batteries. It is compatible with the MH-25 and MH-25a chargers, or, when used with Z cameras, it can be charged in-camera using the EH-7P Charging AC Adapter."
Check out also this Nikon support article on EN-EL15, EN-EL15a, EN-EL15b & EN-EL15c rechargeable Li-ion battery compatibility.