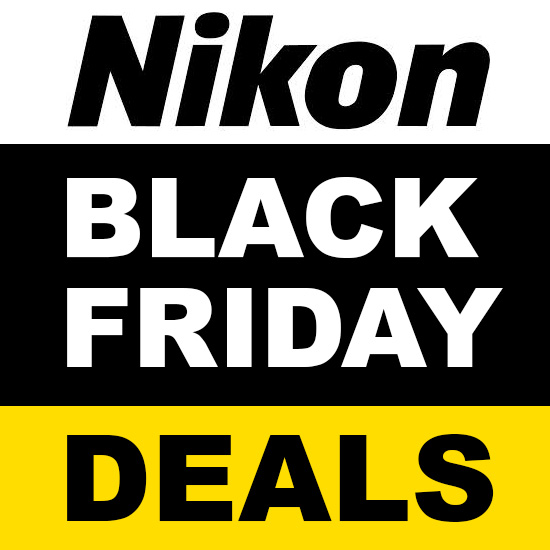 As of today, I have not seen any new special discounts being added for Black Friday at Adorama, B&H, or Amazon. The only new offer as far as I can tell is the $200 off (was $100 off before) on the Nikon Z5 with the 24-50mm lens kit: Adorama | B&H | Amazon. All other deals have been available for a while:
Here are all current Nikon discounts by country:
I will make another post with the latest Black Friday deals on Thursday night.
A detailed list of all other ongoing deals can be found here (still being updated).
Here is the full list of discounted Nikon gear – check Adorama, B&H, and Amazon for more information:

Nikon D850:
$500 off on Nikon D850 body: $2,496.95
Nikon D780:
$200 off on Nikon D780 body: $2,296.95
$300 off on Nikon D780 w/ 24-120mm Lens: $2,796.95
Nikon D750:
$700 off on Nikon D750 body: $996.95
$1300 off on Nikon D750 w/ 24-120mm Lens: $1,496.95
Nikon D610:
$100 off on Nikon D610: $1,496.95
$100 off on Nikon D610 with 24-85mm Lens: $1,996.95
$100 off on Nikon D610 with 24-85mm and 70-300mm Lenses: $2,497
Nikon D610 with 28-300mm Lens: $2,546.95
Nikon D500:
$200 off on Nikon D500 body: $1,496.95
$670 off on Nikon D500 w/ 16-80mm Lens: $2,096.95
Nikon D7500:
$200 off on Nikon D7500 body: $796.95
$400 off on Nikon D7500 with 18-140mm Lens: $1,096.95
$670 off on Nikon D7500 with 16-80mm Lens: $1,396.95
$320 off on Nikon D7500 with 18-300mm Lens Kit: $1,426.95
Nikon D7200:
$300 off on Nikon D7200: $796.95
$500 off on Nikon D7200 with 18-140mm Lens: $1,096.95
Nikon D5600:
$200 off on Nikon D5600 Body: $496.95
$400 off on Nikon D5600 with 18-140mm Lens: $796.95
$250 off on Nikon D5600 with 18-55mm Lens: $546.95
$550 off on Nikon D5600 with 18-55mm and 70-300mm Lenses: $596.95
Nikon D3500:
$100 off on Nikon D3500 w/ 18-55mm Lens: $396.95
$350 off on Nikon D3500 w/ 18-55 + 70-300 Lenses: $497
Nikon D3400:
$100 off on Nikon D3400 w/ 18-55mm Lens: $396.95
$200 off on Nikon D3300 with 18-55mm and 55-200mm Lenses Kit: $546.95
Nikon mirrorless camera deals:
Up to $200 off on Nikon Z7 II bundles
Up to $200 off on Nikon Z6 II bundles
Up to $400 off on Nikon Z7 bundles
Up to $400 off on Nikon Z6 bundles
$100 off on Nikon Z5
Up to $250 off on Nikon Z50
Nikon FX lenses:
$200 off on AF-S NIKKOR 14-24mm f/2.8G ED: $1,697
$100 off on AF-S NIKKOR 16-35mm f/4G ED VR: $997
AF-S NIKKOR 18-35mm f/3.5-4.5G: $747
$200 off on AF-S NIKKOR 24-70mm f/2.8E ED VR: $2,197
$100 off on AF-S NIKKOR 24-70mm f/2.8G: $1,697
$200 off on AF-S NIKKOR 70-200mm f/2.8E FL ED VR: $2,597
AF-S NIKKOR 24-85mm f/3.5-4.5G ED VR: $497
AF-S NIKKOR 24-120mm f/4G ED VR: $1,097
AF-S NIKKOR 28-300mm f/3.5-5.6G ED VR: $947
AF-S NIKKOR 80-400mm f/4.5-5.6G VR:$2,097
AF-S NIKKOR 70-200mm f/4G ED VR: $1,297
AF-S Fisheye NIKKOR 8-15mm f/3.5-4.5E ED: $1,247
AF-P NIKKOR 70-300mm f/4.5-5.6E ED VR: $747
$200 off on AF-S NIKKOR 24mm f/1.4G ED: $1,797
AF-S NIKKOR 24mm f/1.8G ED: $697
$100 off on AF-S NIKKOR 28mm f/1.8G: $597
AF-S NIKKOR 35mm f/1.4G: $1,697
AF-S NIKKOR 35mm f/1.8G ED: $527
$50 off on AF-S NIKKOR 50mm f/1.4G: $397
$40 off on AF-S NIKKOR 50mm f/1.8G: $177
AF-S NIKKOR 58mm f/1.4G: $1,597
$100 off on AF-S NIKKOR 85mm f/1.4G: $1,497
AF-S NIKKOR 105mm f/2.8G VR Micro IF-ED: $897
AF-S NIKKOR 200mm f/2G ED VR II: $5,697
AF-S NIKKOR 300mm f/2.8G ED VR II: $5,497
AF-S NIKKOR 800mm f/5.6E FL ED VR: $16,297
DX-Format:
$100 off on AF-S DX NIKKOR 10-24mm f/3.5-4.5G ED: $797
AF-S DX NIKKOR 12-24mm f/4G IF-ED: $946.95
AF-S DX NIKKOR 17-55mm f/2.8G IF-ED: $1,197
AF-S DX NIKKOR 18-300mm f/3.5-6.3G ED VR: $696.95
AF-P DX NIKKOR 10-20mm f/4.5-5.6G VR: $307 at Amazon, B&H.
$175 off on AF DX Fisheye-NIKKOR 10.5mm f/2.8G ED: $597
$30 off on AF-S DX NIKKOR 35mm f/1.8G: $167
$30 off on AF-S DX Micro-NIKKOR 40mm f/2.8G: $247