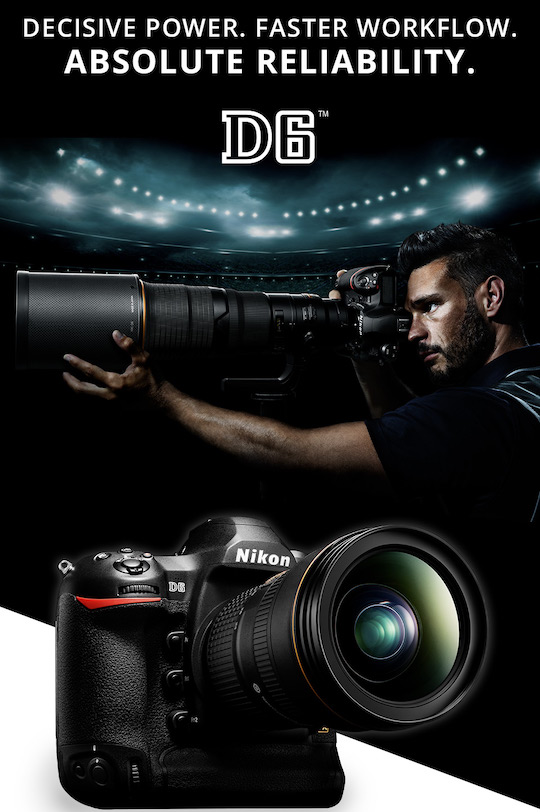 Nikon D6 additional coverage:
→ Nikon D6 early impressions and observations by Brad Hill:
It's mostly about the autofocus
But it's also about customization improvements
Sports shooters will benefit the MOST from the upgrade
It's heavier than the D5
Improved maximum frame rate
Shorter image black-out time
Reduced viewfinder vibration/or "Jerkiness"
New "TC" viewfinder icon/display
Revamped iMenu
A usable virtual horizon (in the viewfinder)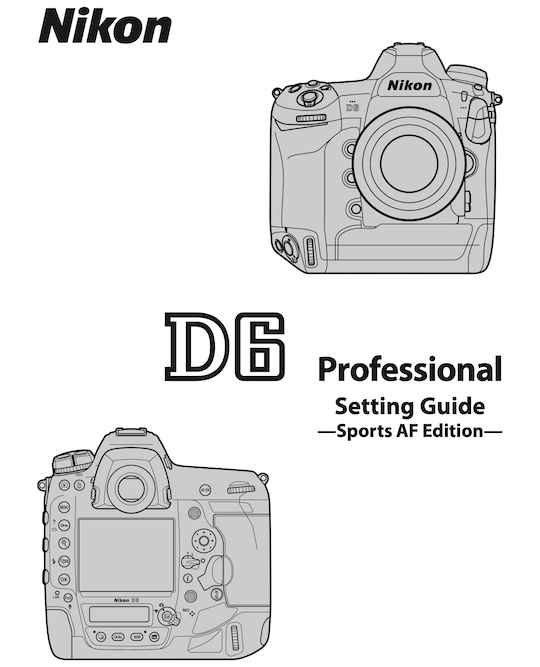 → The Sport AF setting guide for the Nikon D6 is out.
→ New Nikon D6 promo video.
→ Nikon D6 Digitutor videos are out.
→ Virtual talk (coming soon): Nikon D6 leaves nothing to chance.
→ Blazing fast Nikon D6 autofocus (3D tracking in the viewfinder).
→ First-hand experience with Nikon D6: in this review, the photographer talks about a real, unparalleled tracking with features like Eye AF in the OVF and a performance never seen before in a Nikon DSLR. Moreover, he says that initially considered D6 as a D5s, but after using it he changed his mind.
→ Technical test of the Nikon D6 vs D4s (ISO/Dynamic Range/White Balance Comparison)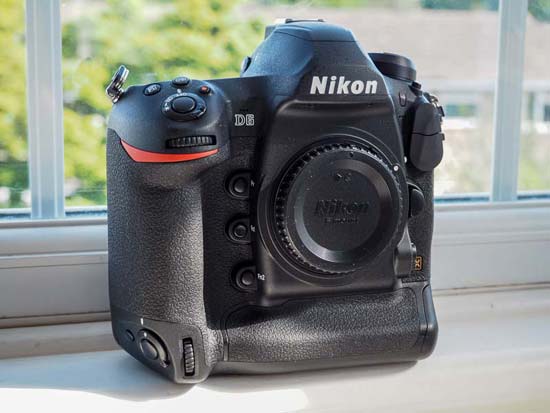 → A quick Nikon D6 review at Photographyblog
→ Another Nikon D6 unboxing video.
→ Another D6 review.
→ More Nikon D6 sample photos at ISO 8,000 – 20,000: taken in the city of Marseille, France. All of them taken in RAW 14bits without compression, noise reduction, and ISO noise reduction inactivated. The conversion in JPEG made with Lightroom Classic which automatically managed the noise (© Michael Fisquet).
Nikon D6 purchase links: Adorama | B&H | Amazon | WEX | Park Camera | Calumet | Camera Canada.