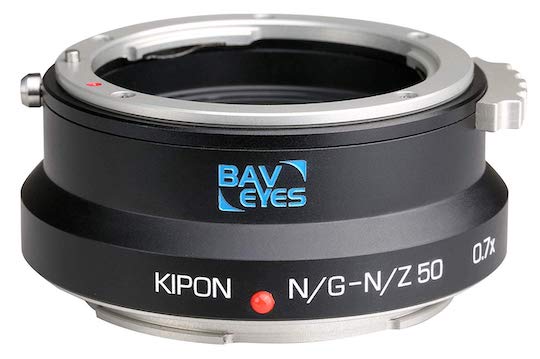 Kipon announced the first Speedbooster focal reducer adapter (BAVEYES N/G-N/Z 50 0.7) exclusively designed for the Nikon Z50 (for attaching Nikon G lenses to Nikon Z50 cameras):
Kipon BAVEYES N/G-N/Z50 0.7 adapter is designed for the Nikon Z50 camera, allowing Nikon G mount lenses to be mounted onto Nikon Z50 camera bodies. The 0.7x optic adapter gets rid of crop factor, and increases the aperture.
With KIPON BAVEYES N/G-N/Z50 0.7 adapter, although the lens will fit physically, automatic diaphragm, auto-focusing, and other functions will not work, only manual model will be available.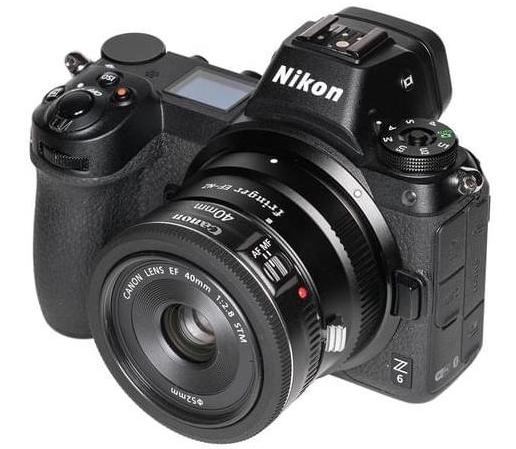 The new Fringer EF-NZ adapter is now available for purchase at Amazon (for adapting EF/EF-S lenses from Canon, Sigma, Tamron and other third parties to Nikon Z cameras).
Steelsring announced a new EF-NZ dual-mode smart AF lens adapter (check pricing and availability on Amazon).