Using a Nikon Z 6 to photograph a newborn baby
Guest post by Lee Pullen, a photographer from Bristol, UK.
I first dipped my toe into the Nikon waters back in 2008 with a D80. Before long I progressed to a D700, which was my faithful companion for almost a decade. I then invested in a D810, and most recently a Z 6. I planned to put this new mirrorless camera through its paces to document the first days of life for my baby, creating an album for them to enjoy when they're older.
The first thing to note is how welcome the lighter weight and smaller size of the Z 6 was. Space in my hospital bag was at a premium – who knew that newborn babies would need so many clothes, nappies, blankets..! Due to space constraints, and aiming for simplicity, I elected to take just one lens: my Nikkor AF-S 24-70mm f/2.8 G ED, a workhorse I've used since 2009. The smaller and lighter upcoming 24-70 f/2.8 S lens would have been appreciated in this situation, but given the price I expect my current 24-70 will see a few more years of use!
With bags packed we went to the hospital for my wife to have labour induced. I didn't think I'd have time to take photos at this point as I would be busy looking after my wife, but the induction turned out not to be a swift and immediate process. Instead, we had plenty of time to explore the grounds around the hospital and take some portraits while waiting for the contractions to commence.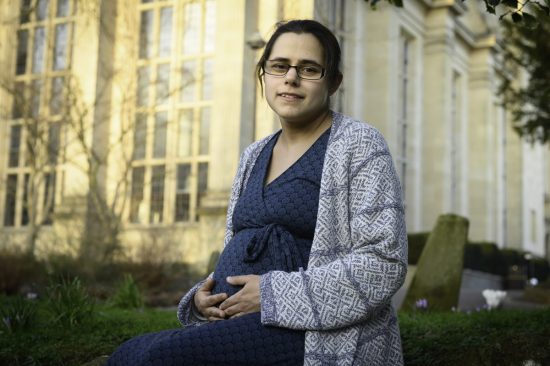 Commence they did, and the next few days were a blur. Labour wasn't as smooth as we'd hoped, and ultimately an emergency caesarean section was necessary. The midwife said that that once the procedure was complete, birth partners were allowed to take photos of the newborn being lifted by the doctors – an opportunity I couldn't pass up.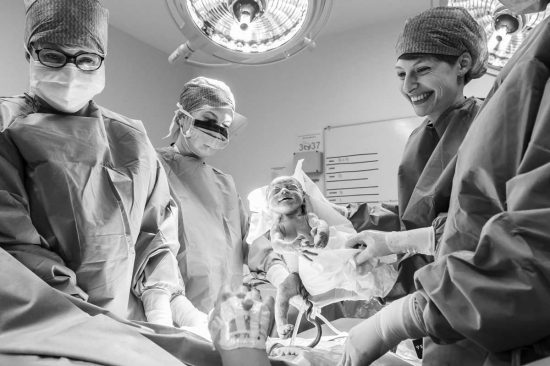 This is the first view we had of our daughter, Juno. I actually saw her first through the Z 6's electronic viewfinder. The quality of the viewfinder is jaw-droppingly good, and allowed me to very speedily dial in the camera settings, see what the results would be without needing to look at the LCD screen, and get the picture I was after. The end result could well be the most important photo I'll ever take, and my wife can't look at it without welling up!
The Z 6 has a lower resolution than the D810, but still proved plenty to crop in for a close-up of Juno. The camera's vibration reduction must have helped here, because my hands were definitely shaking!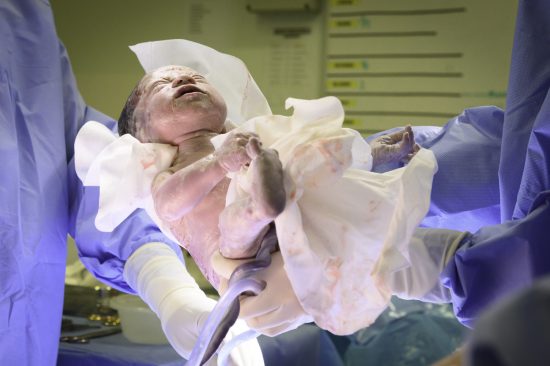 I then speedily took photos of Juno meeting her mother face to face for the first time, making good use of the Z 6's nippy burst mode.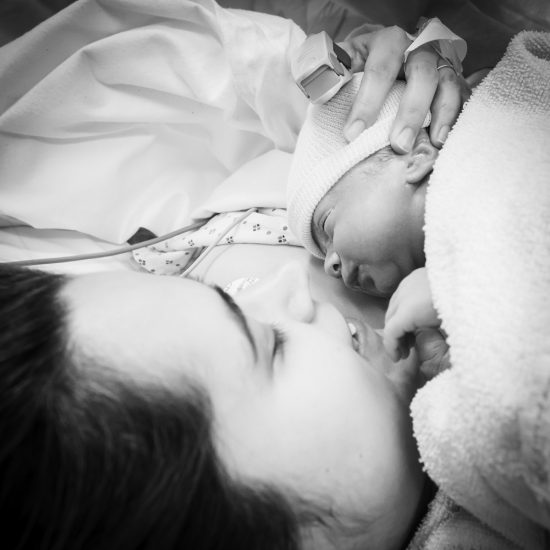 Having the Z 6 and focussing on getting these shots during the caesarean gave me something to distract from my squeamishness about blood, and may well have prevented me from fainting during the surgery!

As soon as I was sure I had some good pictures in the bag it was time join the scene as a new family. A midwife generously offered to take a picture of us. I always shoot full manual, so locked the settings in and passed the Z 6 over. Having seen her handle my newborn, I trusted her not to drop the camera!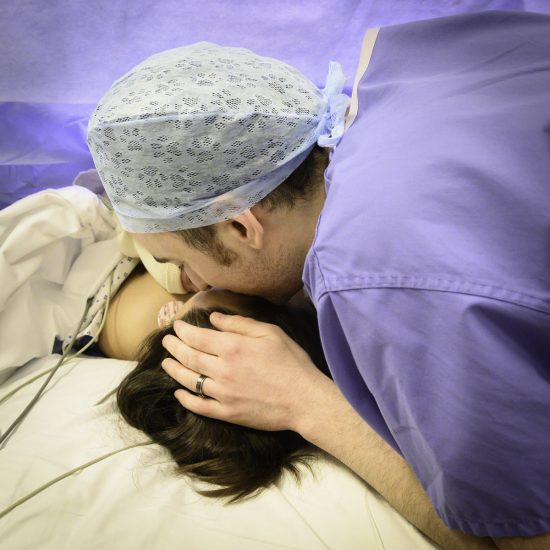 I've found low-light photography to be a mixed bag with the Z 6. On the one hand, the high ISO performance is great, and allows for photos I consider to be usable even at ISO 10,000 and above if you don't mind being aggressive with noise reduction in post-processing. For reference, the photos shown here are generally ISO 2000 – 4000. The Z 6's ability to add vibration reduction regardless of lens is a boon too. Autofocus in low-light is less stellar though, and in previous shoots I've seen that it struggles more than the D810. Fortunately, this didn't prove to be an issue, as the hospital wards were well lit and post-birth we were next to a large window that let in lots of natural light. Still, the firmware update scheduled for May should help with low-light autofocus and address what is, in my opinion, the Z 6's most noteworthy drawback.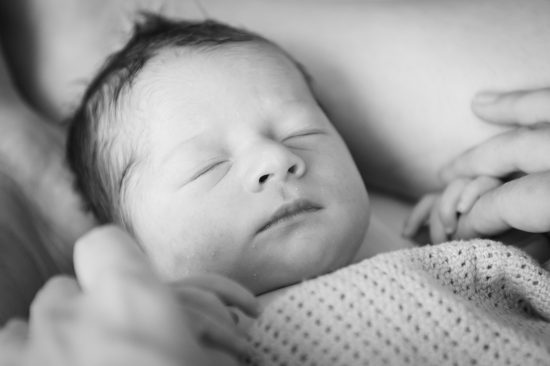 Silent shooting mode is a new feature for the mirrorless Z 6, and this proved the perfect opportunity to try it out. Under artificial lighting it can lead to banding, which will be a deal-breaker for some photographers; less so for others. I used it just with natural light, and it worked a treat. Being able to take shots without disturbing the sleeping babies (and mothers!) allowed me to get pictures I wouldn't have managed otherwise – ultimately what you want from a new feature.
While I wouldn't say that I've found the Z 6's image quality to be much different from the D810 – no bad thing considering what a great camera that is – the Z 6 has an x-factor that's harder to define; it's more fun. The viewfinder makes composing and taking photos that much more enjoyable, the lighter weight is most welcome, the shutter "click" is immensely satisfying, and silent shooting mode adds more versatility.
I trusted the Z 6 for the most important photoshoot I've ever done, and it came through. Juno already has two Z 6 albums to enjoy when she's a little older: one for her first days, and one about meeting her family. No doubt many more albums will be added in the years to come!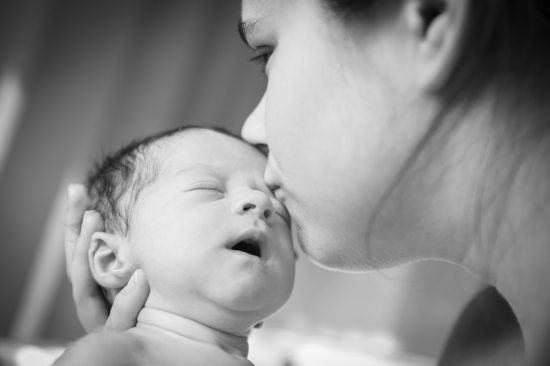 ---
If you have an interesting idea for a guest post, you can contact me here.
Like: Nikon Z6 Z7 Facebook page | Join: Nikon Z6 Z7 Facebook group