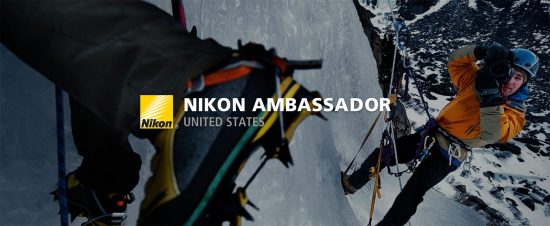 Photographer, adventurer and alpinist Cory Richards named new Nikon Ambassador: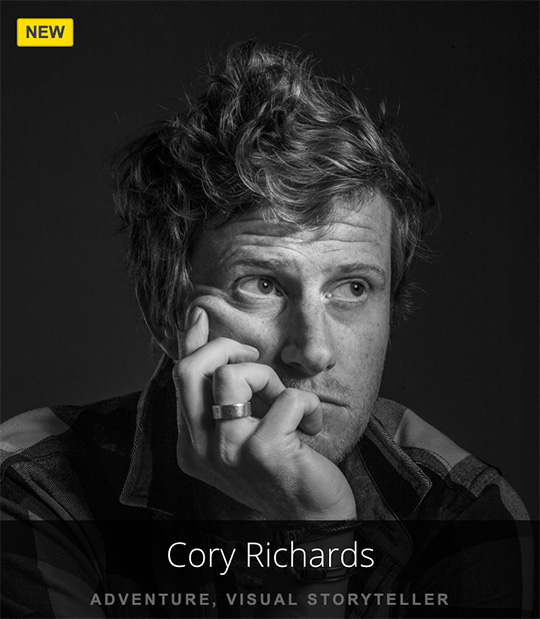 Press release:
World-Class Photographer, Adventurer and Alpinist Cory Richards Named New Nikon Ambassador, Embarks On Historic Everest Expedition
The Durable and Portable Z Series Cameras, with their Incredible Image Quality and Exceptional Video Capabilities, Chosen to Document Richards' Journey to Set a Bold New Route to the Top of the World's Tallest Mountain
MELVILLE, NY – Today, Nikon Inc. announced the addition of world-class photographer, adventurer and alpinist Cory Richards to the prestigious Nikon Ambassador Program. An exceptionally talented visual storyteller and National Geographic photography fellow, Richards has built his career around pushing the boundaries of both human creativity and physical achievement. Now, Richards will attempt to blaze a new line up the unforgiving vertical landscape of Mount Everest and will work with Nikon to chronicle this epic ascent. To document this journey, Richards selected the Nikon Z Series full frame mirrorless cameras (the Z 6 and Z 7 cameras) as they deliver superior video functionality, incredible image quality as well as the latest optical innovations and image-processing technologies in an ergonomic design that is both dependable, durable and portable.Based in Boulder, Colorado, Richards' talent behind the camera and resilience in the field are difficult to overstate. Over the past decade, he has become one of the most sought-after adventure and climbing photographers in the world, taking his camera to the extremes of the Earth, from the Okavango Delta of Botswana to the punishing peaks of Antarctica. Now, he joins Nikon's elite group of industry professionals, lending his expertise and experience to Nikon at a pivotal moment in the brand's history.
"Nikon Ambassadors are the most passionate and talented storytellers in the world, and we are thrilled to add Cory Richards to this esteemed roster," says Jay Vannatter, Executive Vice President, Nikon Inc. "His penchant for creating images and enduring extreme environments exemplifies why he chose the Nikon Z mirrorless camera system to accompany him, as he needs the most reliable and capable cameras and lenses in the world."
Richards' journey as a Nikon Ambassador begins just as he is embarking on his latest extreme expedition. Setting off for Tibet tomorrow with fellow Nikon Ambassador Keith Ladzinski, Richards will attempt to summit Everest for the second time, without the aid of oxygen or porters, all while setting a new route to the top of the world.
The entire expedition will be captured on the latest Nikon cameras and lenses. The Nikon Z 7, Z 6 and NIKKOR Z lenses, like the NIKKOR Z 14-30mm f/4 S and NIKKOR Z 50mm f/1.8 S, will form the backbone of their kits, while the COOLPIX P1000 with its telescopic 24-3000mm equivalent 125x zoom lens will be used to visualize and plot the whole route from basecamp. Richards and Ladzinski will also have a variety of NIKKOR F-mount lenses, including the AF-S NIKKOR 70-200mm f/2.8E FL ED VR and AF-S NIKKOR 16-35mm f/4G ED VR, which they will be able to use seamlessly without the loss of sharpness or rendering power alongside the Z 7 and Z 6 thanks to the Mount Adapter FTZ. This adventure will quite literally take Nikon's latest technology, including the Z series cameras' robust video capabilities and feature set to new heights and put the brand's new full-frame mirrorless cameras through their most grueling environmental test yet.
"When you are at 8,000 meters, you have to have faith in your team, yourself and your gear; this is why we chose to work with Nikon, because we need cameras that can withstand challenging conditions and deliver stunning content," says Richards. "It doesn't matter if I can't feel my fingers, or what it feels like to be climbing at 26,500 feet without oxygen. What matters is that I can share that experience through my lens, and somebody else can feel that by viewing our videos and images."
Interested adventure-seekers can follow-along with @NikonUSA, @coryrichards and @ladzinski on Instagram, where the two photographers will document and share their story as it happens..
Cory Richards truly embodies the core philosophy of Nikon's Ambassador Program: to empower and inspire visual storytellers, while providing valuable insight to Nikon about the evolution of the imaging industry and the needs of content creators. For a steady stream of unbelievable imagery and breathtaking video, be sure to follow Cory on Instagram and see his full portfolio at coryrichards.com.