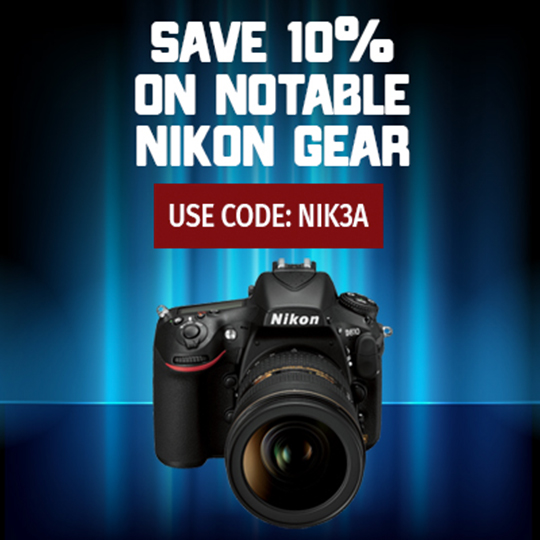 For the next 4 days you can get 10% off on "notable" Nikon gear at KEH with coupon code NIK3A (this offer is valid from Thursday 3/14 – Sunday 3/17). This offer excludes 'New' and 'Like New' grade gear.
All used gear sold by KEH comes with a 180-day warranty.
KEH is an authorized Nikon dealer.