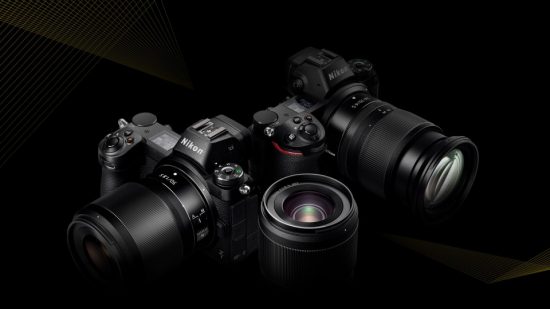 Nikon Z7 reviews and additional coverage:
Nikon Z7 reviews

Imaging Resource published their Nikon Z7 lab sample images (above ISO 6400: Nikon Z7 left vs. Nikon D850 right).
Q: What are some downsides of using the Nikon Z cameras compared to Nikon DSLRs?
A: The battery life is shorter than on a DSLR. That being said, during my recent tests I was able to take approximately 1,200 images on a single battery charge. Also, like a TV, there can be a short delay when activating the viewfinder when you pick up the camera, but in my opinion, these two things are a small price to pay to be able to use a mirrorless camera. (Petapixel's interview with Nikon Ambassador Jerry Ghionis)

And what a triumph it is. As a first-generation camera we should expect the odd hiccup, but the Z7 has been crafted with consideration and it behaves far better than we should expect. A solid sensor, combined with effective image stabilisation that's conveniently located in the body, together with a beautiful EVF, excellent handling, very competent AF performance and great response throughout form the bones of what make this camera such a pleasure to use. It's not the most elegantly designed camera of its kind, but you soon see past this once you start using it, as you appreciate that these decisions bode very well for handing and operation. (TechRadar)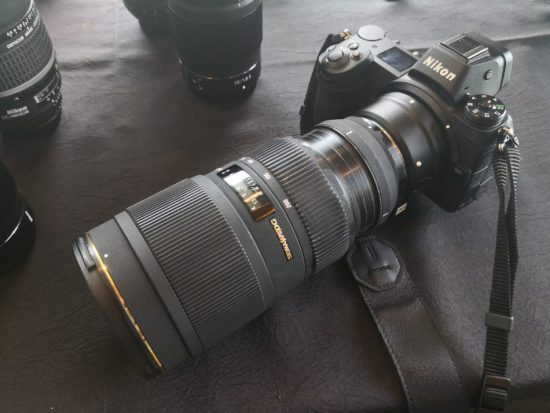 The good thing is that the adapter does not degrade the image quality from your F-Mount lenses. It will allow full exposure reading and aperture control. I tested the Z7 with an adapted Sigma 70-200mm f2.8 lens and it did work to a certain extent. The Sigma's focusing system couldn't engage properly when I switched from a nearby object such as a glass of water, to the background. Once I did a quick manual focus to acquire the subject, the autofocus kicked in. I did not encounter such problems when matched with a modern F-Mount Nikkor lens, though. (Techgoondu)
Nikkor Z 35mm f/1.8 S lens review at Digitalcameraworld: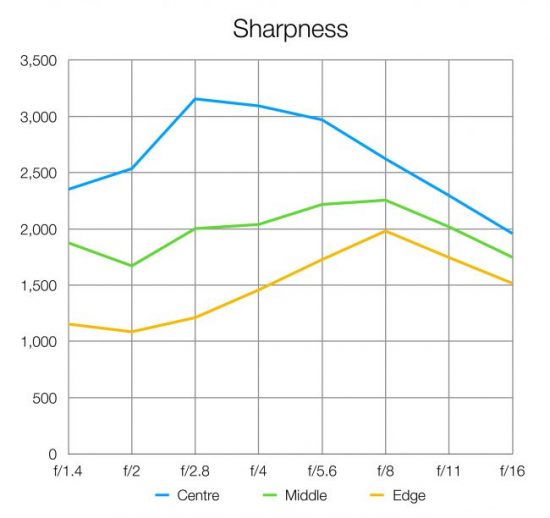 Nikkor Z 24-70mm f/4 S lens review at Digitalcameraworld: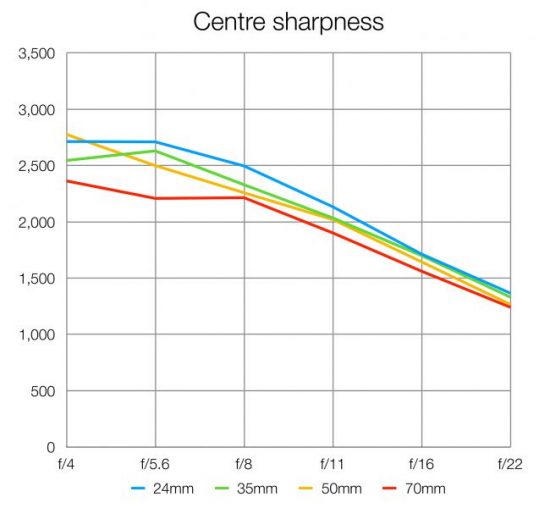 Nikon Z6/Z7 Digitutor launched in Japan: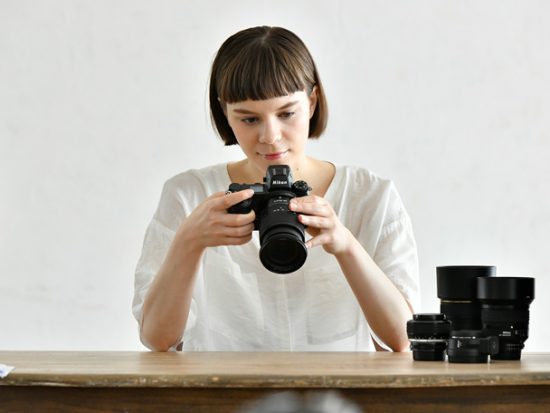 Videos
Nikon Z7 face tracking test:
More Nikon Z videos:
Nikon Z7 reports from readers
A report from a reader (thanks Pepper) who went to the Nikon Z event at Pictureline in Salt Lake City a few days ago:
Not raw histogram – changes based on picture profile
Firmware 1.1
One 500/5.6 lens in the entire country
Still has AF fine tune for hot/cold sensor contraction
Picture controls aren't actually jpeg controls – "raw file enhancers"
100 million Nikkor lenses in the market
DSLRs still 70% of the market
Completely customizable quick menu – separate one in video mode – can choose what functions go where. Not sure of the extent, didn't have time to test.
"We looked very seriously at changing the sensor size (larger) and aspect ratio"
362 lenses that "mount and take a picture" – 92 with full AF/AE
"Depth of field no longer works the same" because of larger mount
58/0.95 early next year
Inverse square law for light + flange distance – because the lens is closer, light is brighter
Mount allows space for powerful AF motor – because bigger lens bodies?
50/1.8 S has AF-P motor
Focus rings – actually "function" – focus, aperture, EC – still vs video function (not sure, only had one setting in custom controls settings menu)
Focus peaking in 4k video
Z7 "similar sensor as D850 [differences from on-sensor AF]" – supposedly looks better than d850
9fps @ 12bit
Battery "pack" not "grip"
133 large jpg in 30 seconds – 4.4 fps
95 14 bit uncompressed raw in 30 seconds – 3.2 fps
Focus pull, 11 speeds, pull focus from one tap to second tap on touch screen
Cfexpress 7.8x faster?? – unlabeled graph showing XQD read @ 1000, CFExpress read @ ~9000. Rep didn't know what it was measuring. Bits per second?
"Movie theatre quality 4k in-body" no mention of bit rate
Electronic stabilization in video
Transfer RAWs wirelessly – seemed to be only to computer?
Claimed that Snapbridge was much better and faster with the Z bodies
Z6 in late November
Wireless transmitter similar design as a battery pack
Shallower DoF claims potentially based on shorter minimum focus?
70mm @ f/4 eye was in focus, ear out of focus on the little girl
Full frame 4k on both bodies
DX crop magnified to fill EVF
3 hours video with external Atomos on a single battery charge (?)
Rep is unsure if backward compatible with XQD after CFexpress firmware upgrade
No details on XQD->CFExpress upgrade for current DSLRs (D850, D500, D4, D5)
The camera + 24-70 was light. The grip on the camera is shorter (as expected), my little finger was underneath the body supporting it (not really a fan). The EVF is nicer than the a7iii, but still relatively low-res and low refresh in my opinion. Wasn't convinced with it.
Being able to assign the focus (function) ring on the lens to either focus/exposure comp/aperture is neat and could be useful in many situations. Video aperture is 'step-less' @ about 1/10th stop intervals as it changes.
Overall, I'm not going to be switching from my D850 + D500 setup. I need higher FPS and buffer than what the Z bodies have now. Went to the event much more interested in the new 500/5.6, but they didn't have it.
Another report from a different reader who tested the Nikon Z7:
It's a lovely camera and very customizable.
Video AF is fast and I was impressed by its speed and face tracking capability
Blackout: what YT are saying is a joke. There is an option in the menu which enables the "view all" on continuous AF. There is no blackout at all excluding in mechanical single shot which is normal
Battery life: I've got 503 photos with 58% battery left and Bluetooth on
Nikon is working on final software tweaking.
Additional Nikon Z reviews and coverage is available at the Nikon Z6 +Z7 Facebook page and Nikon Z6 +Z7 Facebook group.