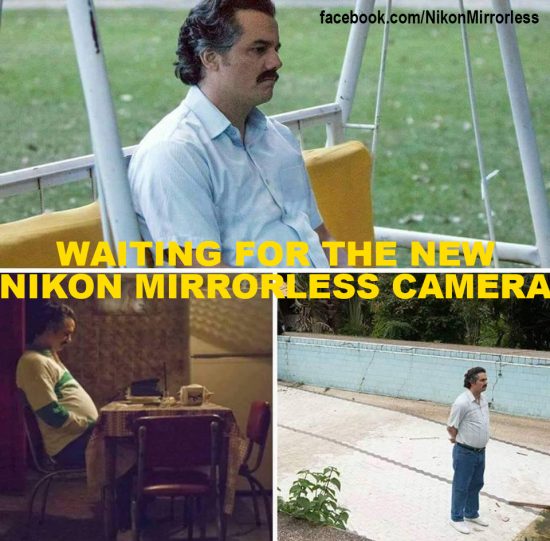 I am continuing to report rumors on the upcoming Nikon mirrorless camera (obviously some of those may not be accurate):
Official announcement in the next few weeks (still no exact/confirmed date).
Battery life is said to be worse than current Nikon DSLR cameras (obviously).
The biggest problem could be that Nikon may not be able to meet demand as production facilities are not yet ramped up after the restructuring. Again, just a rumor that may or may not turn out to be true.
Very good video AF features (no other details).
Video AF will be different for the two mirrorless models (the cheaper version may have less AF goodies).
AF tracking ability of the 45MP version on par with the current Sony A7 models.
Another price, this time from the UK (body only): 45MP about £2,400, 24MP about £1,700.
F-mount adaptor can be used with ANY Nikkor lens (G, E, I reported that a while back).
Here are the previously rumored Nikon mirrorless camera specifications:
One week away from the rumored new Nikon full-frame mirrorless camera announcement
Update – minutes after publishing this post online, we got the first Nikon mirrorless teaser:
Breaking: is that the first Nikon mirrorless camera teaser video?
---
ike the new Nikon Mirrorless Facebook page. Join the new Nikon Mirrorless Facebook group ahead of the upcoming official announcement.