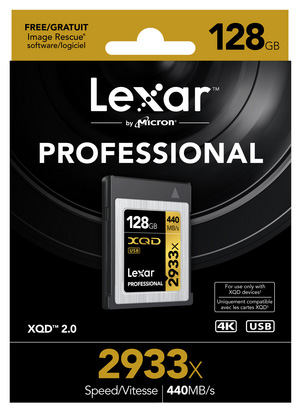 I got the following quote from Lexar's Director of Global Marketing, Joel Boquiren, regarding the current Lexar XQD memory card situation:
"Due to an unforeseen memory constraint from our XQD technology partners, we've had to delay production of the Lexar® Professional 2933x XQD™ 2.0 card until further notice. We are trying our best to minimize the delay as much as possible and are searching for a cost-effective plan for our XQD technology to perform at its best to meet our customer's' demand. In addition, we are working tirelessly on the future standard of CFexpress through our efforts in the Compact Flash Association."
Here is some background information I received from "unofficial channels" (these are basically unconfirmed rumors, so please treat them as such):
"Apparently, the XQD license that Lexar had from Sony was tied together with a Micron flash supplying contract. When Micron sold Lexar, the license went poof. They were supposed to have a new XQD license about a month ago, but things are slow. According to my source, there's litigation going on. Not negotiation, but litigation. Additionally, much of the price increase on Sony XQD is down to flash price increasing, not Sony milking it.

Somehow or another, patents and other IP for the XQD specs have ended up with Sony's South American subsidiary, who might or might not be a franchise – the entity that holds the patents has essentially gone rogue. The IP in question also covers the CF Express standard. They're supposedly holding Lexar (and Delkin, ProGrade and everyone who wants to build CF Express cards) to ransom. Supposedly Nikon is close to getting involved.

Also, supposedly Arri cameras signed an exclusivity with SanDisk for CFast, and only SanDisk cards will work in Arri cameras. Firmware updates will lock out other brands."
Check the current XQD memory card availability and pricing at B&H, Adorama and Amazon.