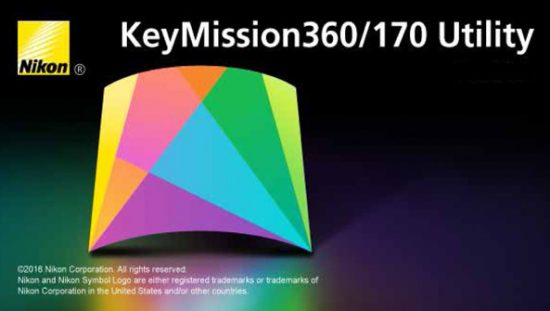 Nikon released KeyMission 360/170 utility version 1.0.3. Changes from version 1.0.2 to 1.0.3:
Image files on the desktop or in other locations can now be copied into the KeyMission 360/170 Utility Folder list and Thumbnail list via drag and drop.
Discontinued support for OS X 10.9.5.
Fixed the following issues:

Changing the aspect ratio would cause the Current picture to flicker briefly.
Moving the progress bar slider in the Current picture while using the Add background track option in the edit menu would display a frame other than that selected with the slider.