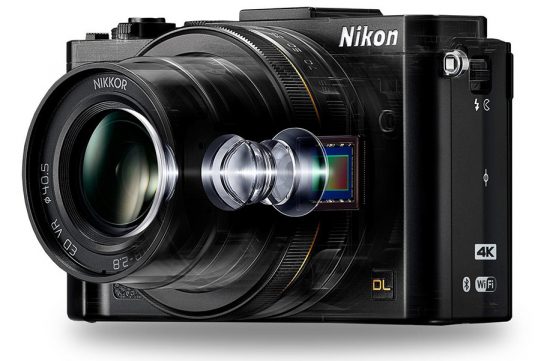 B&H no longer has the Nikon DL cameras shipping date listed as January 2017 on their product pages – it was changed a few days ago to "coming soon" – reportedly based on direct input from Nikon USA:
@EdinaMNguy @nikonrumors We rely on suppliers like @NikonUSA for ETA info and make adjustments based on info they provide.

— Henry Posner (@h_posner) January 2, 2017
If anyone is visiting CES, please stop by the Nikon booth (#14117, Central Hall, Las Vegas Convention Center) and ask the reps about the DL release date. I am also curious if they will have working DL cameras on the floor. You can contact me here if you have any info or pictures to share. Thanks!
Before: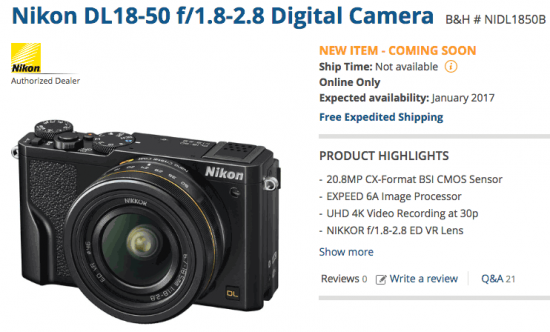 After: