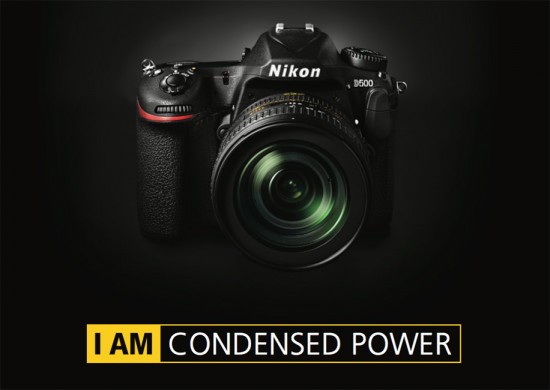 The best DX lenses for the Nikon D500 DSLR camera according to the latest DxOMark tests are (see also best D5 lenses):
Best standard DX prime – Sigma 30mm f/1.4 DC HSM Art ($499):
The Sigma 30mm f/1.4 A DC, Nikon 35mm f/1.8G and Nikon 40mm f/2.8G produce some of best image quality we've seen for DX-format lenses on the D500. They're small and lightweight, making them convenient to use, and really well-priced – particularly the $197 Nikon 35mm f/1.8G and the $277 Nikon 40mm f/2.8G.

They're all good for portraits, with large maximum apertures and standard to short-telephoto focal lengths to keep features in proportion. The Nikon 40mm f/2.8G offers true 1:1 macro magnification for under $300, which can open up a whole new world of creative possibilities. For low light or very out-of-focus background bokeh, the larger maximum apertures on the f/1.4 or f/1.8 alternatives are desirable, and although better image quality is available at this focal length on the FX-format Sigma 35mm f/1.4 A, it's a significantly larger, heavier, and more expensive option.
Best telephoto DX prime – Tamron 60mm f/2 Di II ($524):
For portraits and macro photography on the D500, the DX-format Tamron 60mm f/2 Di with its equivalent 90mm focal length, large f/2 maximum aperture, and 1:1 magnification has a lot to offer.

It outscores the own-brand Nikon DX macro option in most categories, and boasts a more versatile focal length compared to the Nikon DX 85mm f/3.5G's equivalent 127mm reach. With both costing just over $500, however, there are similarly-priced FX versions available that offer better image quality. For 60mm primes, the own-brand Nikon 60mm FX f/2.8G and f/2.8D rank slightly behind the Tamron overall and don't feature 1:1 macro, but are notably sharper at the wider aperture settings if you're mainly after a portrait lens. For 85mm primes, the Nikon FX f/1.4G and f/1.8G both offer significantly better sharpness compared to the Nikon 85mm DX at wider maximum apertures, but don't offer 1:1 macro. Costing $477, the Nikon 85mm f/1.8G is an attractive proposition if you can live without macro; but while it has a larger maximum aperture, the $1597 Nikon FX 85mm f/1.4G is a much heavier and more expensive proposition.
Best DX wide-angle zoom – Sigma 18-35mm f/1.8 DC Art ($799):
Sigma's range of top-end Art, or A, lenses offer high-quality results at very competitive prices. The Sigma 18-35mm f/1.8 DC A is one of the sharpest zoom lenses we've tested on the D500 and an all-round top performer, but has a limited wide focal length with no ultra-wide field of view nor an f/22 minimum aperture if you're primarily interested in a landscape lens.

For the same $799 cost as the Sigma, Tokina's 14-20mm f/2 PRO DX gets you a bit wider field of view, and offers very good overall image quality as well as an f/2 maximum and an f/22 minimum aperture setting. It's not quite as consistent as the Sigma across the various focal lengths and aperture settings, but it's still very good.

The $499 Tokina 11-16mm f/2.8 PRO DX is a good value option, featuring an ultra-wide field of view, a fast f/2.8 maximum aperture, and an f/22 minimum. Overall image quality is a step down from the top two performers, with lower edge sharpness and noticeable chromatic aberration at some settings, but it's still a top-ranked DX wide-angle zoom for the Nikon D500.
Best DX standard zoom – Sigma 17-50mm f/2.8 EX DC ($399):
If you don't want to carry around a bunch of lenses, a standard zoom is a great all-in-one workhorse lens for shooting a variety of subjects. Featuring a fixed f/2.8 maximum aperture and image stabilization, both the top-performing Sigma and Tamron 17-50mm DX versions are good options with similar scores. The Sigma 17-50mm just edges the Tamron with slightly more consistent sharpness across the various settings, and currently available at a discounted $399 from B&H, it's great value.

Spending more cash on FX options, such as the $1080 Tokina 24-70mm, doesn't get you significantly better image quality on the D500, with the exception of slightly improved edge sharpness — but this comes with a less versatile equivalent 35-105mm focal range and no image stabilization.
Best DX telephoto zoom – Sigma 50-150mm f/2.8 EX DC APO OS ($639):
The 55-200mm f/4-5.6 telephoto zoom is a popular second lens choice for APS-C shooters after more reach. Currently available for just $147 at B&H, the Nikon 55-200mm f/4-5.6 is an amazing value and offers good performance with respectable levels of sharpness at many settings, particularly in the center of the frame. Of course the variable aperture means it's best used in good light, but the inclusion of image stabilization will help in some low light situations. The DX-format Sigma 50-150mm is a step up in image quality, producing sharper results particularly in the corners, and it boasts a fast fixed f/2.8 aperture for better light transmission and shallow depth-of-field shots. Unfortunately, this lens has been discontinued, so you might struggle to find one new. A good alternative is the FX-format Tamron 70-200mm f/2.8 Di VC ($1199, discounted from $1499), which offers similar features and levels of sharpness on the D500, if you can cope with its longer 105-300mm focal length.
Best DX super-zoom – Nikon 18-300mm f/3.5-6.3G ED VR ($696.95):
The top three super-zooms on the D500 all produce their sharpest and most uniform resolution at the wider focal lengths up to 50mm; they can achieve good center sharpness around 65-70% P-Mpix using apertures up to f/8.

Compared to the third-party competition, the Nikon 18-300mm boasts slightly improved center sharpness at the maximum f/6.3 aperture as you zoom in between 100-300mm. You can achieve some relatively uniform sharpness by using the wider focal lengths at some apertures, too, but fully zoomed in, expect lower levels of resolution and edge softness on all three lenses. Edge softness is particularly evident on the Tamron, dropping to around 40% acutance at the edges using 270mm and f/6.3.

Some corner shading occurs on both the Nikon and Sigma super-zooms at the wider focal lengths using the maximum apertures, but it's not a huge concern. Perhaps more of an issue is noticeable chromatic aberration towards the longer end of the focal range on the Tamron and the Nikon, which affects the Nikon more between 135-300mm in the outer field at the maximum aperture. By contrast, the Sigma 18-300mm handles fringing much better.
Distortion can also be an issue on super-zoom lenses, and the Sigma has noticeable barrelling at 18mm and pincushion at 35mm. Pincushion distortion gets better between 35-300mm, but remains over –0.5% on all lenses up to 105mm. So while the wider focal lengths generally provide the sharpest results on these super-zooms, there will be some noticeable distortion unless you correct in post-production.
Via DxOMark (zoom lenses | prime lenses)