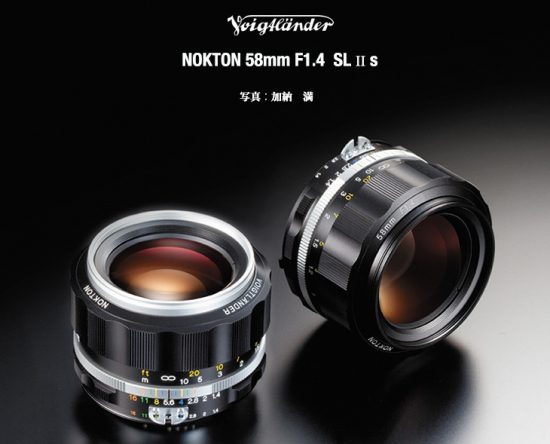 Cosina announced a new Voigtlander Nokton 58mm f/1.4 SL II S lens for Nikon F-mount that will replace the previous N version (already discontinued). The lens has built-in CPU and is Ai-S compatible, the optical design is not changed. The new model also has the classical Nikon design (color-coded depth of field scale). Two different versions will be available – silver and black (price in Japan: ¥65,000, around $630). The LH-58s lens hood will be sold separately (¥5,000). US pricing is not yet announced.
Key Features (Google translation):
Wide range of lens with a power of expression can enjoy a soft depiction in the aperture, shooting was taking advantage of the characteristics of a sharp imaging can be enjoyed in accordance with the squeeze. The APS-C size also worked as a 85mm equivalent of portrait lens.
Design with nostalgia and functionality focus ring and aperture ring is made of total metal, and Gakari was incorporated sharpener big finger, knurled has been subjected to is precision cutting pattern is not only nostalgic beautiful, manual operation feeling it combines the functionality to improve.
Reliable focus operation is possible manual focus and the total metallic helicoid units that are processed and adjusted with high precision, the adoption of high-quality greases produce adequate torque, realize focusing smooth operation feeling. It has to allow the subtle focus adjustment.
Choose variations of the appearance as a tribute to SLR interchangeable lenses of 1965 (1965-1974 years), and silver rim that has been nicknamed Sakishiro (Sakijiro) is in the collector, former black (Saki It offers two types of black rim, called the Gros).
Can be photographed in a wide variety of body mount, in addition to the built-in CPU with built-in CPU Nikon Ai-S-compatible, we are also equipped with Ai coupler. From this fact, from yesteryear film SLR to the latest digital single-lens reflex, it is possible to use a wide range of variation of the body.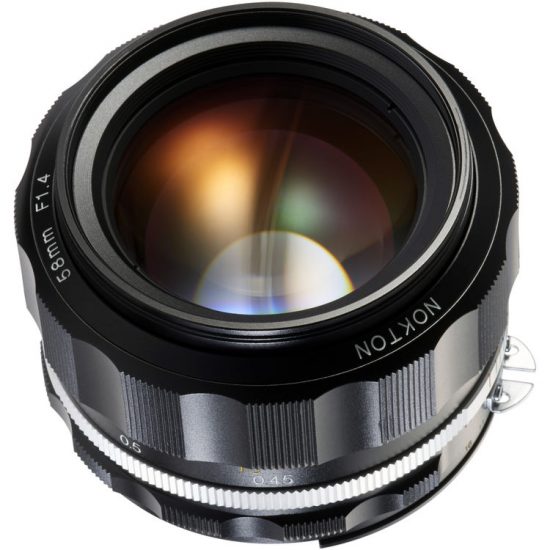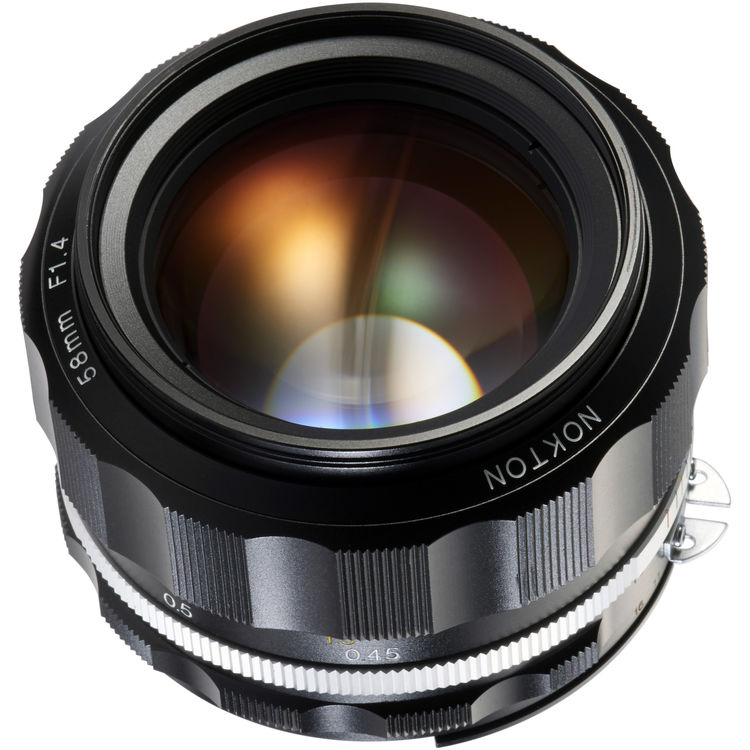 Technical specifications:
| | |
| --- | --- |
| Focal length | 58mm |
| Aperture ratio | 1: 1.4 |
| Minimum aperture | F16 |
| Lens constitution | 6 groups seven |
| Angle of view | 40 ° |
| Aperture number of blades | Nine |
| Shortest shooting distance | 0.45m |
| Maximum magnification | 1: 5.8 |
| The maximum diameter × total length | φ67.6 × 45.5mm |
| Filter Size | φ52mm |
| weight | 320g |
| mount | Ai-S (CPU internal organs) |
| Lens hood | Round screw-type hood LH-58s (sold separately) |
Lens design: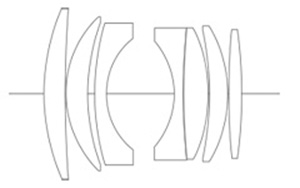 Additional information can be found on Cosina's webpage. Few sample photos taken with the lens can be found here.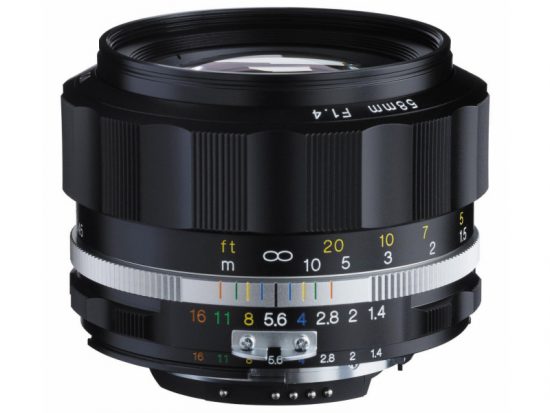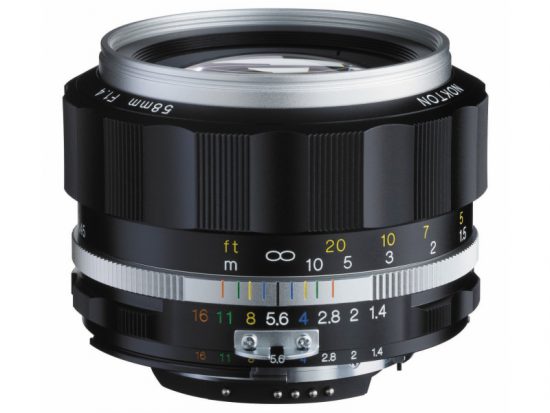 The Japanese website DC.Watch also has few pictures of the new lens mounted on a Nikon Df camera: