Christmas in Qatar with the Nikon D7100 by Jeremiah Gilbert (website | 500px):
Qatar is a sovereign country occupying the small Qatar Peninsula on the northeastern coast of the Arabian Peninsula. Its sole land border is with Saudi Arabia to the south, with the rest of its territory surrounded by the Persian Gulf. A strait in the Persian Gulf separates Qatar from the nearby island of Bahrain. The country also shares sea borders with the United Arab Emirates and Iran.
My wife and I arrive here on Christmas. We fly in from Dubai on a surprisingly rainy day. The terminal we fly from includes flights to cities in Afghanistan, Iran, Saudi Arabia, and East Africa. It's an interesting assortment of travelers in the terminal, ranging from what appear to be tribal warlords to Christian missionaries.
The bulk of the development of Qatar is in its capital, Doha. It has the ambition to be the next Dubai and, as such, much of the area is under construction. In five years there will be a metro system and many more skyscrapers. For now its biggest development is the Pearl, an artificial island spanning nearly four million square meters. Along with its grand housing, yachts, and luxury shops, it is also the only land in Qatar allowing freehold ownership by foreign nationals.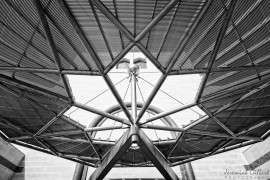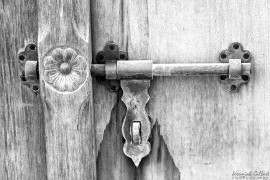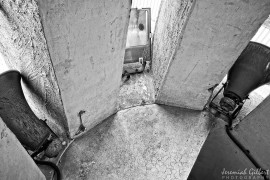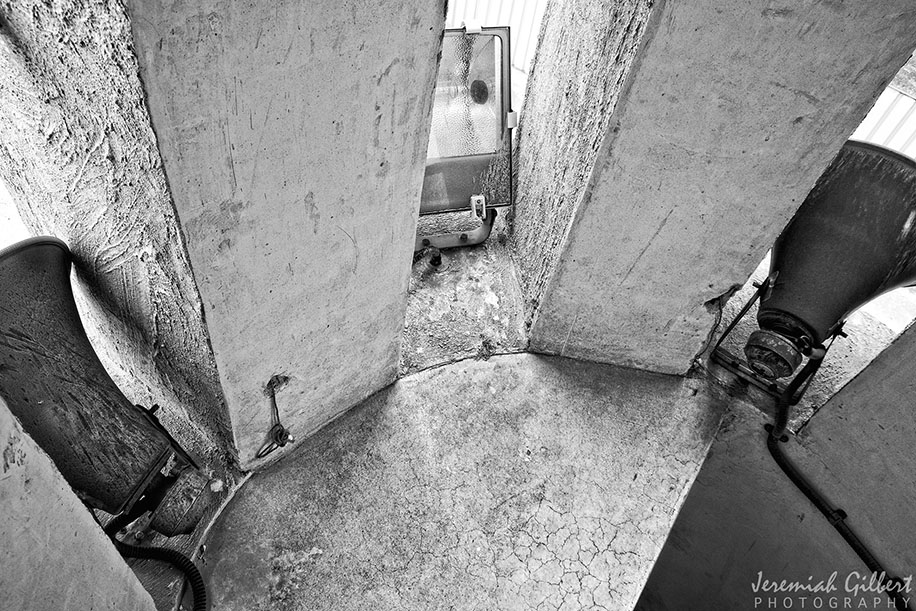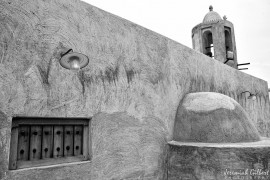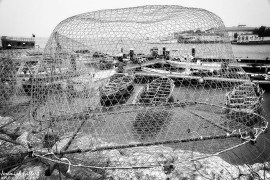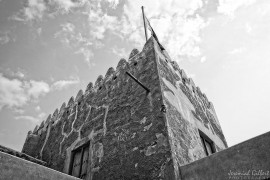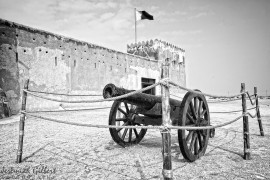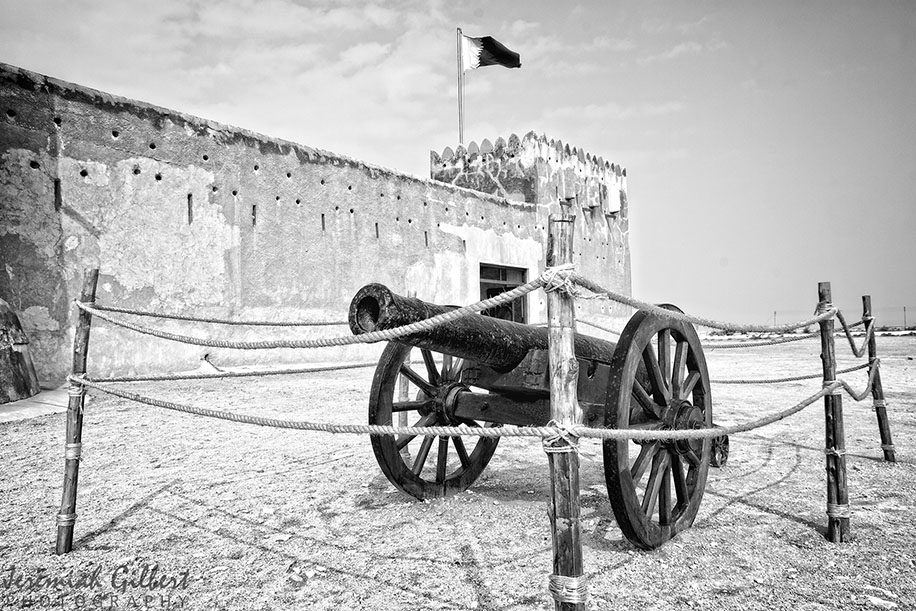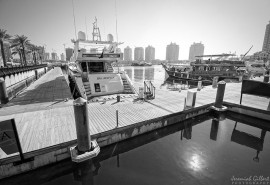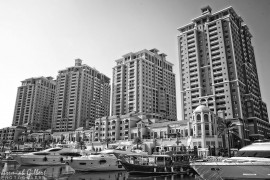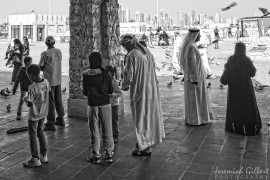 Located on the eastern coast of Doha between West Bay and the Pearl is Katara Cultural Village. It was opened in October 2010 during the Doha Tribeca Film Festival. It houses many facilities, including an open amphitheater, an opera house, a multi-purpose cinema, a multi-purpose conference hall, a beach, and a souq. One also comes across two pigeon towers. Traditionally, the pigeons were domesticated not for their meat but rather for their droppings, which the locals collected and used as fertilizer.
Nearby is Doha's Souq Waqif ("standing market"), noted for selling traditional garments, spices, handicrafts, and souvenirs. It is also home to dozens of restaurants and Shisha lounges. Although it dates back at least a hundred years, it was renovated in 2006 to conserve its traditional architectural style. Originally, the site was a gathering place where Bedouins and locals would trade a variety of goods, primarily livestock.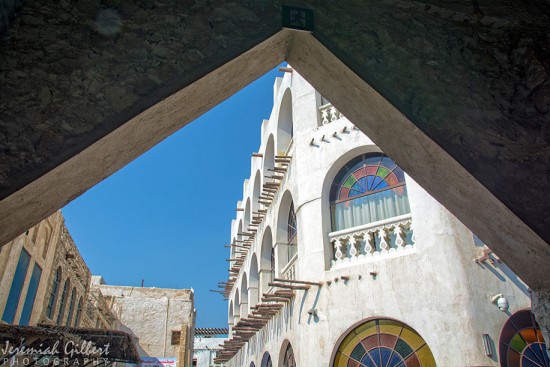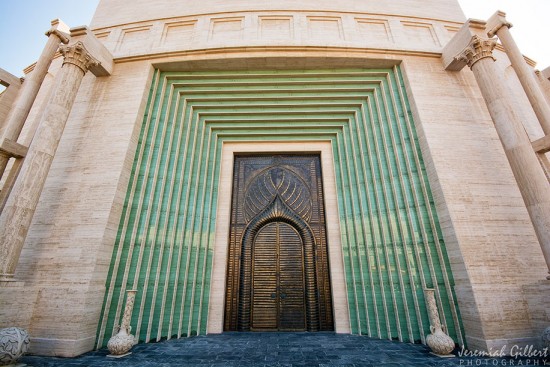 Adding to Doha's grand ambitions, its Museum of Islamic Art was designed by architect I. M. Pei. At age 91, Pei had to be coaxed out of retirement to undertake the enterprise. He traveled throughout the Muslim world on a six-month quest to learn about Muslim architecture and history and read Muslim texts to draw inspiration for his design. Facilities inside the 5-storey museum include a gift shop, library, classrooms, a 200-seat theater, and IDAM, a high-class restaurant offering French Mediterranean cuisine with Arabic elements.
A drive north finds a few of Qatar's lesser-known sights. For instance, the mosque at Al-Jassasiya is the oldest in Qatar. It is currently undergoing renovation it still retains it ancient elements. I am most pleased to be able to ascend its short minaret. It's a tight squeeze but worth the effort as this will certainly no longer be an option if it were to become a functioning mosque again.
Zubarah Fort was originally built by Sheikh Abdullah bin Jassim Al Thani in 1938 to serve as a Coast Guard station. Today, the fort serves as a museum and landmark. Being 65 miles (105 km) out of Doha, it's mile after mile of flat land before coming across a blip on the horizon, so stay alert. The fort is also under renovation and the nearby deserted Qatari village ruins are currently closed to the public.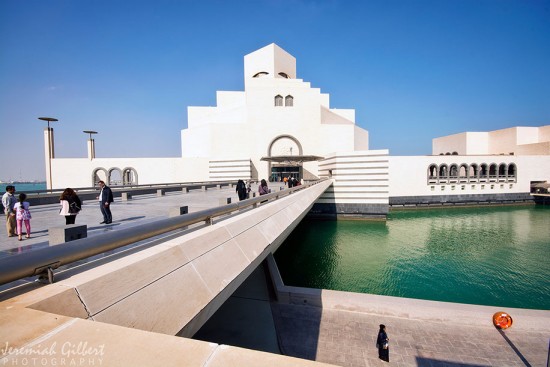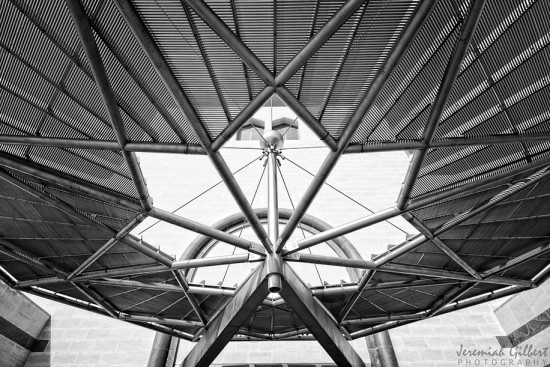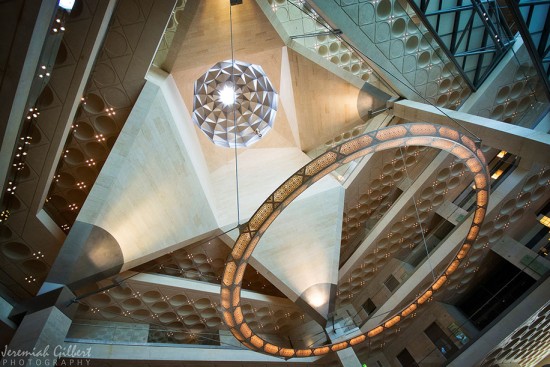 While only in Qatar for a few days, we were fortunate during our visit to see an exhibit of Contemporary Arabic Calligraphy, part of Doha's annual Contemporary Arabic Calligraphy Symposium, with over 60 works on display. It's fascinating to see contemporary takes on such an ancient art form, and adds to an already interesting way to spend the holidays.
Gear for this trip: Nikon D7100, Nikkor 35mm f/1.8G, Sigma 10-20mm f/4-5.6, and Sigma 18-250mm f/3.5-6.3.