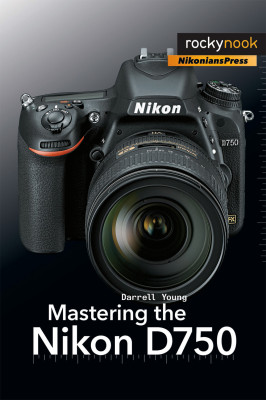 → The new Mastering the Nikon D750 book is now available. You can get 40% off the ebook version directly from rockynook.com with coupon code "PHOTORUMORS".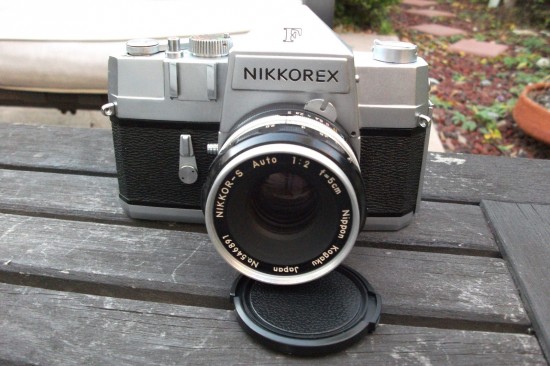 → Rare 1962 Nikkorex SLR camera listed on eBay for $30,000:
"Produced over 50 years ago by Nippon Kogaku, Nikkorex F is the second SLR camera produced after the Nikon F for use with the Nikkor series of lenses. It is a hybrid using an external light meter that is connected to the Nikkor lens setting guide operating the same as an internal light meter. The selenium powered light meter and camera does not use batteries."

→ Top cameras on flickr for 2015 based on EXIF data: Nikon is 3rd with 16%. Only 3% of all flickr pictures were taken with a mirrorless camera.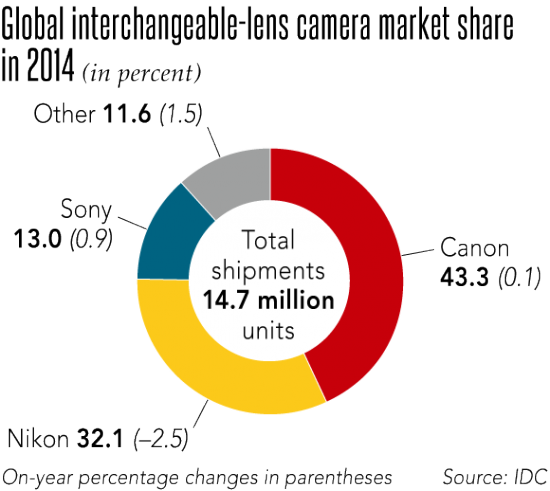 → Here is another graph: global interchangeable-lens camera market share.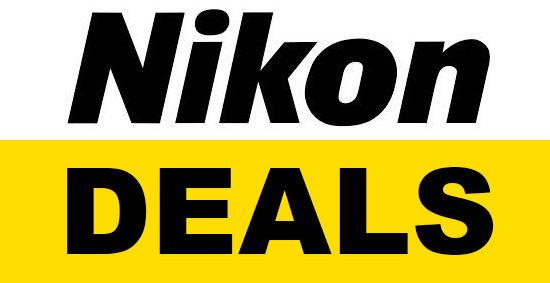 → I updated the list- see the latest Nikon deals here.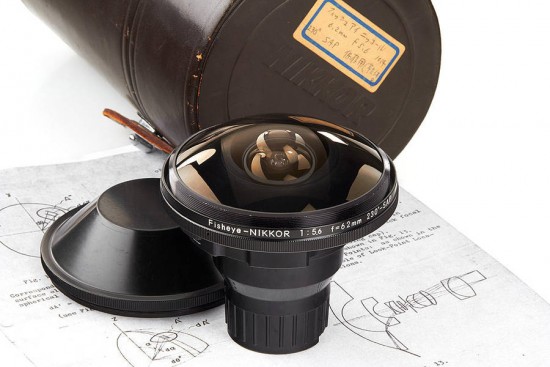 → Nikon was the highlight of the Westlicht camera auction in Austria:
"The Auction's highlight came from manufacturer Nikon, whose products drew a great deal of attention. A collector secured the famous Fisheye Nikkor 5.6/6.2mm SAP, one of only three ever produced, for 156,000 Euros (starting price: 20,000 Euros). A black Nikon S3M with 60,000 Euros (starting price: 26,000 Euros) and a Stereo-NIKKOR with 54,000 Euros fetched further surprise successes. Among the historical cameras a Luxus Megalethoscope by Carlo Ponti, c. 1865, stood out, which, having started at 15,000 Euros, was in the end sold for 45,600 Euros."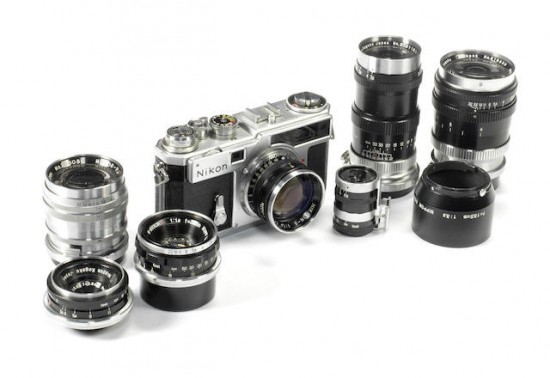 → See also the Nikon gear at the upcoming Bonhams auction. Check out also those weird/unusual cameras from the same auction.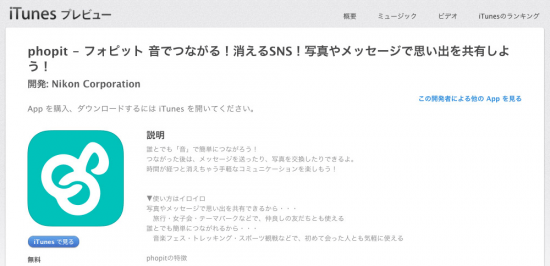 → Nikon has a mobile application for photo sharing in Japan called Phopit – it allows photo sharing with friends and has one unique feature: you connect to people with sound. You don't need subscribe nor login, all you have to do is send a specific sound with your smartphone. Each phone that receives the sound can see the shared photos. Anyway, Nikon is shutting down the app on December 10th.
→ Moving away from mirrorless back to DSLR (Nikon D750).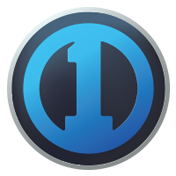 → Capture One Pro 9 announced. See the full list of supported Nikon cameras. Adobe Photoshop CC 2015 November release is also now available.