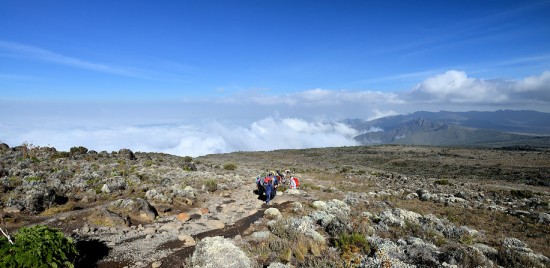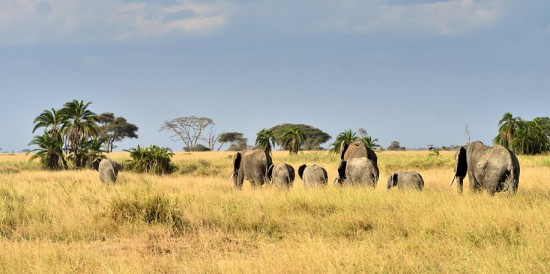 Visiting Tanzania by Carl Nielsen (Webpage | Tanzania homepage | Facebook | Panoramio | 500px):
Tanzania
Half a year ago, my 25 year old daughter asked me: what if we climbed the Kilimanjaro together. Yes of course and we combined the trip with a visit to some of the beautiful national parks in the northern part of Tanzania. We went there in the dry season July, beginning of August, when the weather is more stable, it is easy to drive on the roads – less muddy, and there is still plenty of animals. Tanzania has done a lot to preserve large areas (like Yellow Stone NP). Because of that, you have to pay a large entrance fee. For me it is OK, because I believe that it helps protect the animals.
The national parks like Serengeti are big areas almost untouched by humans where the animals can live their life as they have done for thousands of years. What about a tourist like me? Yes we are interfering by being there, but in general, if we stay in the car, most of the time, and behave, – don't feed the animals, don't throw any garbage etc. then the animals simply do not care about our presence. That is good.
Most animals simply act as you do not exist, and you can therefore watch the lions hunt or just enjoy the hippos while they are mating.
Photo equipment: I brought a D800 and a D300 (for my daughter) and of course different lenses from a 14mm f/2.8, 16-35mm f/4, 70-200mm f/4 and a Tamron 150 to 600mm. On the safari, I used the 70-200 or 150-600mm for more than 90% of all pictures. My favorite is the 70-200 f/4 because of the low weight and the sharpness.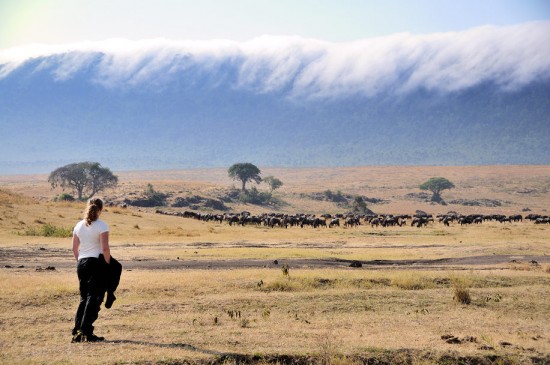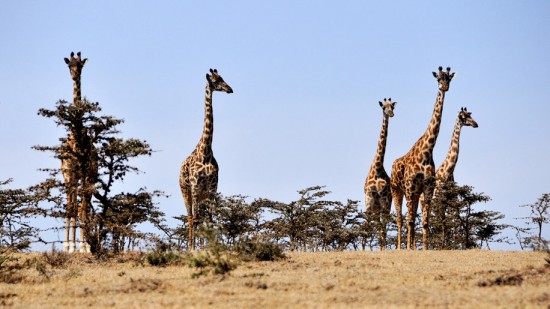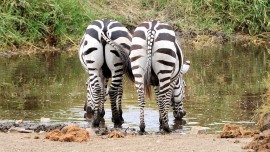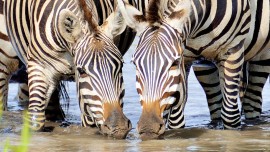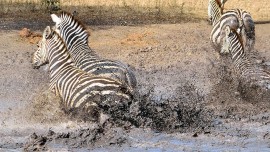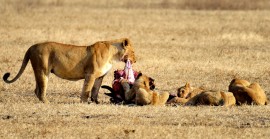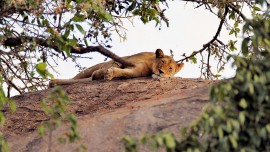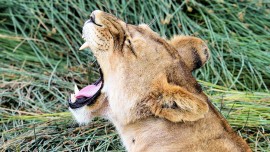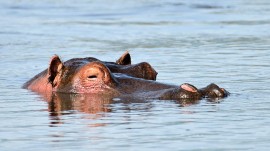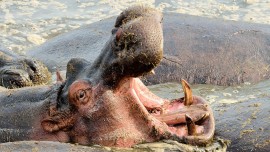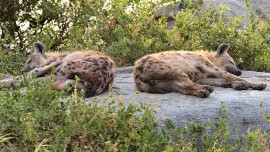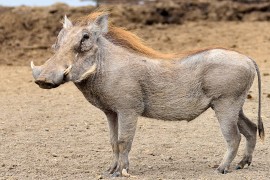 Safari
We wanted to get as close to nature as possible and decided to sleep in tents, – you get very close, one night a 6000 kg male elephant passed through the campground, between all the tents seeking for water, and at another camp, hyenas visited at night, looking for any leftovers from dinner.  If you like experiences like that, I can strongly recommend to sleep out at the open areas in a tent – it is amazing to look at the milky way as the last thing you do before you close your eyes and fall asleep.
If you go on a safari as a photographer, don't be more than four people, that way you can control exactly where to stop, where the light is exactly right etc. If you are joining a bigger group it is difficult to ask the driver to move the car back and forth until your camera is in the right spot, and do that twenty times a day. If you only want to watch the animals, bigger groups are OK.
Climbing the Kilimanjaro
For the Kilimanjaro climb, I brought the D800, an extra battery, the 14mm for night photos, and the 16-35mm for all other daily photos. Above 4000m (12000feet) you can feel the extra 4kg (9 pound)  of weight that you need to carry in your personal daily back, (camera lenses and tripod). Tanzania is located close to the equator, so you will have 12 hours of light and 12 hours in complete darkness. If you are lucky with the weather and the moon phase, you can take beautiful night photos, and you will have plenty of time to do so.
On the way to the summit, you are passing through different climate zones, starting out in the rain forest and ending up in the high Alpine zone walking in -10 to -20degC (14deg F to -4 deg F). We were only my daughter and me, but most groups are 4 to 10 climbers. Remember that it is important to listen to your body, drink a lot of water, and enjoy every day on the mountain.
I hope that you get inspired by some of these pictures, and go out in our beautiful nature, while we still have it.