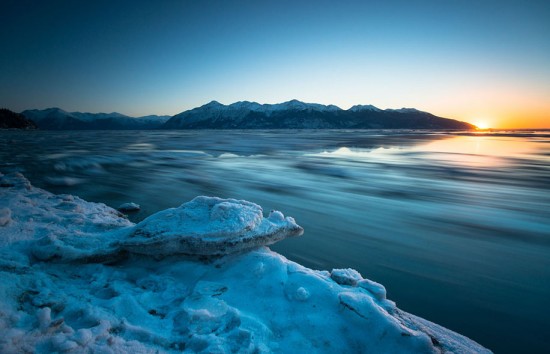 Here is an update from Walter Chang (website | Tumblr | Instagram | Twitter) who recently finished his three years backpacking trip around the world: 
Last year I shared my story in a guest post with Nikon Rumors about backpacking around the world with Nikon gear. I finally finished my trip this past May and it spanned 3 years and 60 countries. For the past few months I worked on editing together a video capturing my trip and prepping the launch of a photo book on Kickstarter. I wanted to share with you all the work that went behind it and some of the things I've learned so far.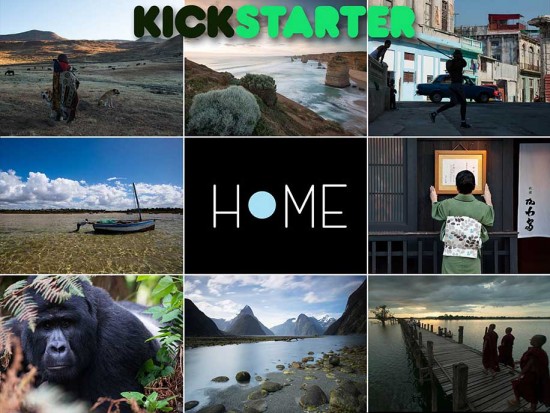 Kickstarter:
I originally got the idea of crowdfunding a book from my friend Edson, who I met in Tajikistan. He made me realize it was possible to accomplish such a feat after showing me the book he had created from a Brazilian equivalent of Kickstarter. What I didn't realize was how much work there really is behind launching a successful campaign. I'm currently two weeks into my Kickstarter and here are some of the things I've learned along the way that might be useful for anyone thinking of doing the same.
      

Find other projects out there like yours
Research is very very important. Find out what makes a campaign successful and try to learn what others have done. Back some projects to show that you're a part of the Kickstarter community and learn from their updates.
      

Have something tangible that your funders can see.
I didn't necessarily have a book to show to my backers but I did have my designer create mock ups to show that we were invested in the project. Having a tangible product or at least in my case a working model, is key to running a successful campaign and shows to your backers that they are putting money into something real.
      

Create a video and show yourself
This is one of the key elements that make or break your campaign. A lot of us love being behind the camera but a great video also requires you to be in front of the lens so you can talk to your potential backers. This will help bring to life the person behind the project and also add another level of credibility. Researching other projects will also help you see what to include and what not to do when creating a video. One thing I noticed was that a lot of creators had terrible audio when it came to their videos. This can make the entire video almost unbearable to watch.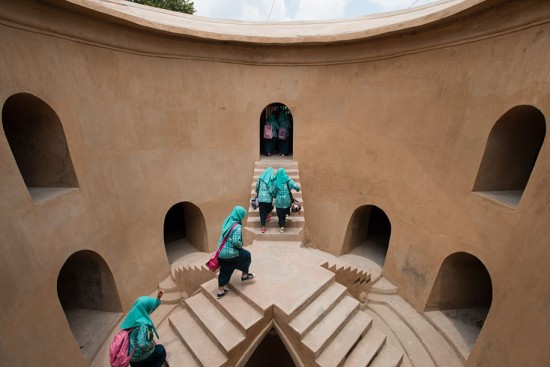 Spend time on the project page
There's a lot of text that needs to be presented on a project page and the hardest thing to do is making sure that the information is easy to read. Avoid huge blocks of writing. Use graphics to break up sections and help the reader make sense of everything you are trying to say.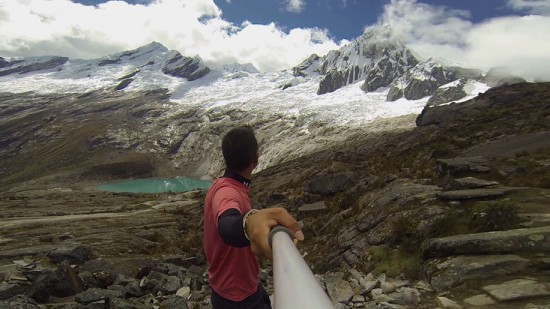 Don't add too many rewards
Adding a lot of different rewards offers too much choice to your backers. Keep it simple and down to 5-7 choices. I went with 7 to go with the 7 wonders of the world theme but I only offer the book, postcards, and prints. Offering a variety of different rewards packages and items will just take away from the main attraction, which is your book.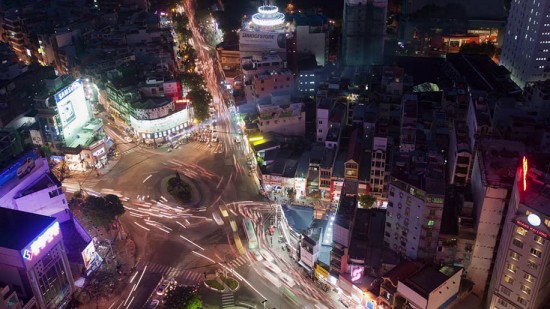 Expense everything out
Kickstarter expenses are complicated and can add up. This is something that I had a hard time getting help with since there's not much information out there and no project is the same. Get quotes from various printers and draft up an excel sheet to project your expenses. You'll need to account for the printing costs, packaging costs, shipping costs, design/editor fees, Kickstarter fees, LLC creation costs, and paying for the rewards.
I found a project structured very similar to mine and calculated my costs based on how many backers they were getting. In retrospect I would have reached out to other project creators and previously successful projects to get as much information as I could. It's best to overestimate since there will be surprise costs along the way you didn't expect.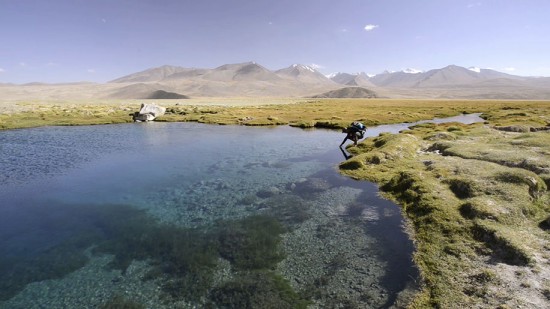 Be careful about shipping costs
Shipping costs add up dramatically. A book being shipped in the USA via USPS media mail costs $5 but the same book will cost $27 or more internationally. I calculated a conservative 65% domestic and 35% international pledge count but I'm currently tracking 61% domestic and 39% international. Make sure you leave enough wiggle room in your finances to account for these surprises.
      

Be prepared to write a lot of emails
You'll need to do a lot of typing to create a successful campaign. Not only will you have to blast this out to everyone you know in a personalized way but you'll also need to send messages to your backers, write updates to the campaign, reach out to blogs/websites, and draft articles to get your campaign noticed.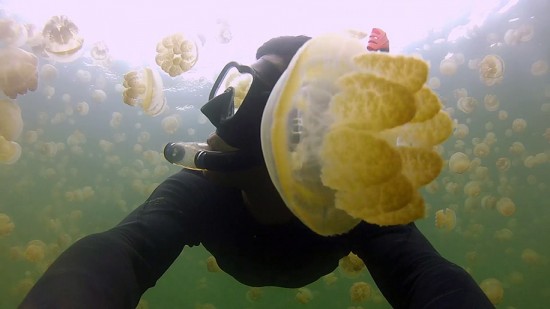 Have a plan to market your project
This is probably the most painful part of the campaign. I made the mistake of not reaching out to blogs early on and becoming involved in the communities I needed to pitch my book to. I wish I had been active on various message boards months in advance so I could bring up my project easily later on. Since I didn't do this I was hoping that my video ( I talk about it below) would get some attention, which could then drive traffic to the Kickstarter page. I prepped emails to as many blogs and video sites as I could, had a friend post to Reddit, and messaged everyone I knew on Facebook to help share the project. I got really lucky. The video caught on and helped get the Kickstarter page noticed.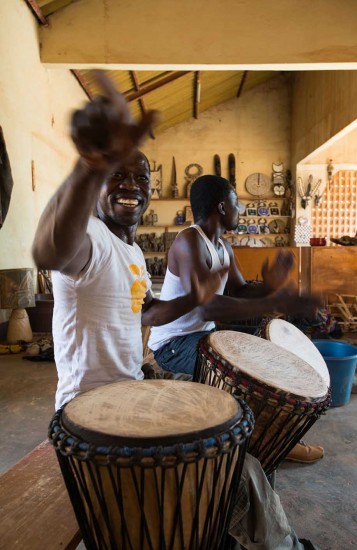 It's stressful
Putting yourself out there is going to be really stressful especially when you contact everyone you know to inform them about your project. I was in panic mode a few days before the campaign and thought I needed to lower my funding goal drastically. I only imagined a handful of friends helping to fund the project and thought it would be an uphill struggle to get so many strangers willing to invest in my work. It was scary thinking that if I failed everyone would know. Luckily, a lot of people I didn't even think would care about the project came through and provided the initial funding push the project needed. Your friends, family, and acquaintances will really come through if you are passionate about your work and show it through your campaign push.
Video:
I went to college for film and television so it was only natural that I wanted to create a short film at the end of my trip. My original idea was based on changing backgrounds as I walked past the camera. I soon scrapped that when a video called "Move" was released right before I left. So I set out with a vague idea of what I wanted but I knew that the idea would evolve.
About a few months into the trip and understanding the backpacking experience a bit better I finally came up with the structure that you see now. I planned to include the different transport I took, little details like the ground I was walking on, footage of highlights from each country, and the people I met. While I was traveling I would constantly add something new to film so I could have plenty of footage to edit in post. I wanted to keep the footage visually exciting so I captured timelapses, footage with a slider, handheld shots, first person video, and even utilized a selfie stick.

I also wanted to suggest the passing of time through the quality of the footage. I went from a Nikon D700/Canon7D to a Nikon D800 and upgraded from a GoPro Hero 3 to a Hero 4 after starting with a Gopro Hero 2. Shooting with a GoPro was also helpful in creating the feeling that any viewer could shoot the type of footage they were viewing.
Some people may hate the video function of the DSLR but as a photographer I think you need to embrace every tool at your disposal to get your work seen. Shooting video alongside your stills will undoubtedly become useful later down the road even if you have no immediate use for it. It definitely helped me promote a product I really wanted to create.
I hope this helps any of you out there who are looking to get a project you're passionate about seen and heard.
If you have an interesting idea for a guest post, you can contact me here.