I have to make a separate post on this topic because I am still receiving questions from readers: the Nikon D810a is not recommended for general photography. From the press release:
"The Nikon D810A is engineered exclusively to meet the unique demands of professional and hobbyist astrophotographers."

"While not recommended for general photography, the D810A is an excellent option for photographing the universe with either NIKKOR lenses or third-party adaptors for telescopes."
The D810a would likely give normal day-time exposures (including sunset/sunrise) a red cast because of the modified IR-cut filter. This was also confirmed by a reader who asked Nikon support: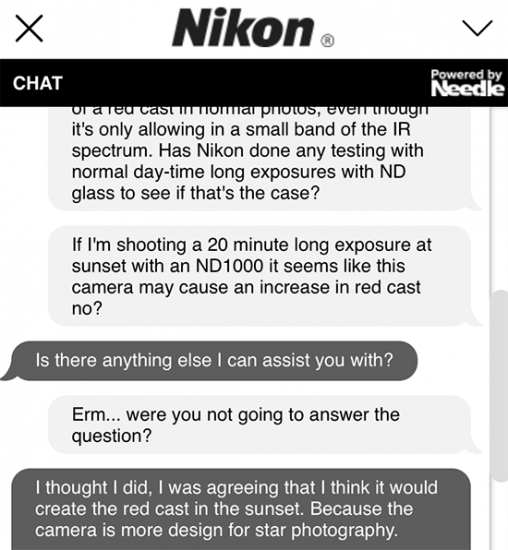 The confusion was probably caused by the leaked French article that stated you can use the D810a daily without the need for IR filters for your lenses.